Upcoming Events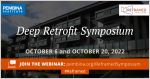 Oct. 6, 2022
-
webinar
- Public event
Phase One of our Reframed Lab series has come to an end and we cannot wait to share the design proposals! Join us online for our two-part Reframed Deep Retrofit Symposium, to learn from our design teams about the first tranche of demonstration projects for low-rise social housing across B.C. Part One is Oct. 6 and Part Two is Oct 20, both from 9 a.m. to 12:30 p.m. PT.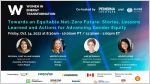 Oct. 14, 2022
-
webinar
- Public event
The Pembina Institute and GLOBE Series have partnered to bring you the Women in Energy Transformation Series—a national dialogue that celebrates the women advancing Canada's transition to a clean economy, and identifies opportunities for more women to get involved. The 4th Dialogue of the Women in Energy Transformation Series will focus on "Pulling in All Together."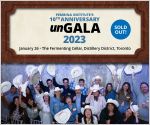 Jan. 26, 2023
- Toronto, Ontario
fundraiser
-
The Pembina Institute is happy to welcome back the 10th Anniversary unGALA in January 2023. Pembina Institute's unGALA celebrates the power of a clean energy future that drives a prosperous, connected Canadian economy.