Upcoming Events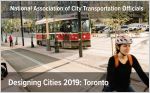 Sep. 9, 2019 to Sep. 12, 2019
- Toronto
conference
- Public event
The National Association of City Transportation Officials' (NACTO) Designing Cities Conference brings together 900 officials, planners, and practitioners to advance the state of transportation in cities.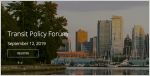 Transit Policy Forum
Hosted by the Canadian Urban Transit Association
Sep. 12, 2019
- Vancouver
panel
-
Carolyn Kim, transportation and urban solutions director, will take part in the panel, "The state of new urban mobility in Canada".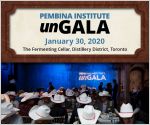 unGALA 2020
Celebrate the power of Canada's clean growth economy
Jan. 30, 2020
- Toronto, Ontario
fundraiser
-
The Pembina Institute celebrates the power of a clean energy future that drives a prosperous, connected Canadian economy.