Upcoming Events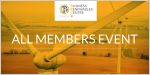 Oct. 17, 2019
- Calgary, Alberta
conference
- Invitation only
The inaugural Business Renewable Centre Canada all members event is the first of its kind for corporate energy users (buyers) to learn more about renewable energy procurement in Canada and network with other buyers and renewable energy suppliers (developers and intermediaries).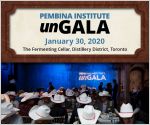 unGALA 2020
Celebrate the power of Canada's clean growth economy
Jan. 30, 2020
- Toronto, Ontario
fundraiser
-
The Pembina Institute celebrates the power of a clean energy future that drives a prosperous, connected Canadian economy.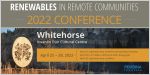 Apr. 21, 2020 to Apr. 24, 2020
- Whitehorse, Yukon
conference
- Public event
RiRC 2020 will make further progress in understanding the full financial costs of both clean energy and diesel-based systems, and identifying key steps necessary to tip the scale towards making clean energy systems financially competitive and further accelerating economic opportunities for Indigenous communities and the clean energy sector.