Secure fair prices for Indigenous-led renewable energy projects
CONTACT US
Are you a part of an Indigenous community with or working to launch a clean renewable energy project? Contact us to learn more about how we can support you.
Indigenous-led renewable energy projects provide environmental, economic and social benefits to communities. Despite this, project funding and revenue streams do not fully reflect the associated value of renewable energy projects.
Our research and advocacy on Fair and Inclusive Rates (FAIR) seeks to address funding gaps and secure fair and equitable energy prices by raising awareness, conducting research, initiating collaboration and advancing advocacy efforts.
With FAIR, we aim to: 
Build networks to lower information and access barriers 
Reform regulatory frameworks and pricing models to support Indigenous energy sovereignty
Recognize and integrate Indigenous rights and reconciliation in financial and public policies 
Increase public and private investment toward Indigenous-owned renewable energy projects 
---
Benefits of fair prices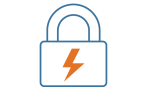 Increased energy security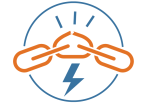 Advancement of energy sovereignty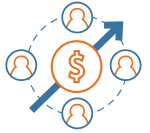 Economic development and self-sufficiency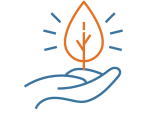 Advancing Indigenous knowledge, environmental stewardship, and community pride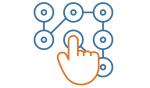 Indigenous control over data, policy development, and project implementation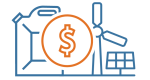 For projects that offset diesel use, cost savings and benefits resulting from decreased reliance on diesel fuel 
Interested in learning more? Expand to read our research and publications.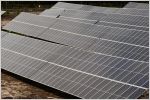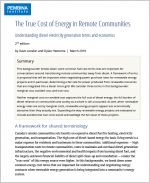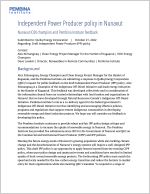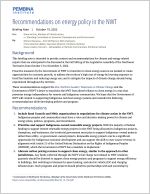 Recommendations on energy policy in the NWT
Briefing note to the Government of NWT
This briefing note provides context and recommendations for climate and energy related reports that are anticipated to be discussed at the Fall Sitting of the Legislative Assembly of the Northwest Territories from October 13 to November 3, 2022. We hope that the Government of NWT will commit to supporting Indigenous-led clean energy systems and consider the following recommendations while developing policies and programs.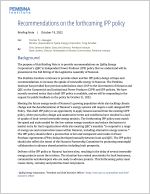 Recommendations on the forthcoming IPP Policy
To be presented to the Legislative Assembly of Nunavut
Meeting the future energy needs of Nunavut's growing population while also tackling climate change and the decarbonization of Nunavut's energy systems will require a well-designed Independent Power Producer (IPP) Policy. The forthcoming IPP policy must match the speed and scale needed for the low-carbon energy transition, reduce the barriers to market entry for Inuit organizations, and prioritize Inuit ownership on renewable energy projects.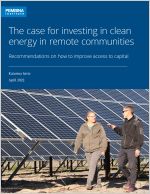 The case for investing in clean energy in remote communities
Recommendations on how to improve access to capital
Indigenous-owned clean energy projects in remote areas face chronic barriers to accessing private capital to help fund the development of renewable energy. In this report we summarize the key barriers facing renewable energy deployment in remote communities as they relate to accessing capital and recommend government policies, programs, and tools that could be used to attract market capital and improve the business case for renewables in remote areas.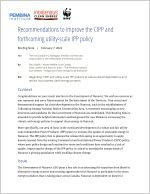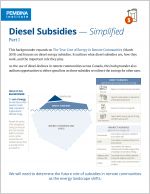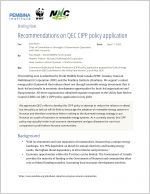 Recommendations on QEC CIPP policy application
Joint briefing note to the Government of Nunavut
This briefing note was submitted by WWF-Canada, Nunavut Nukkiksautiit Corporation and the Pembina Institute in response to QEC's Commercial Institutional Power Production policy proposal (May 2020). While we appreciate QEC's effort to develop this CIPP policy, the policy as laid out will do little to encourage the adoption of renewable energy systems in Nunavut and therefore contribute little to put Nunavut on a path of transition away from diesel.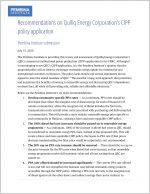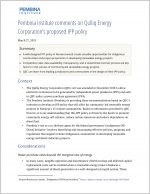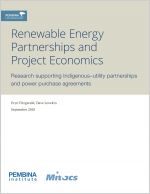 Become a part of the solution
Securing fair and equitable energy prices in support of Indigenous communities requires collaboration across sectors, governments and regions. Get in contact with us to learn more about how you can help make clean energy accessible to all.
Join our FAIR mailing list to stay up to date on our events, workshops, research and more!