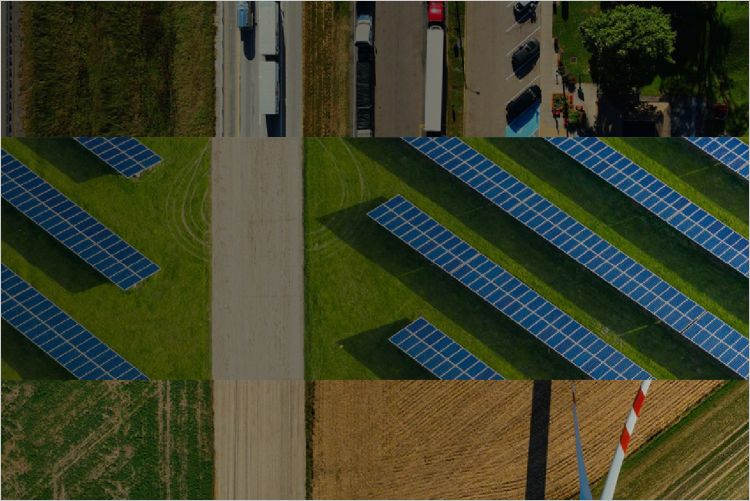 EDMONTON, AB — The Pembina Institute has today released its key recommendations for action on energy and climate policy in Alberta, ahead of the 2023 provincial election. Alberta's Roadmap to the New Energy Economy: Embracing the opportunities for every Albertan brings together Pembina's most recent perspectives on how Alberta can implement measures to reduce carbon emissions whilst also capitalizing on the impending boom in clean economy investments. Recommendations include measures to futureproof the oil and gas sector, modernize and decarbonize the province's electricity grid, improve Albertans' access to clean transportation, homes, and buildings, and protect the province's natural landscapes and wildlife.
A key theme is the way in which a return to targeted industrial policy by the Government of Alberta – as was successfully deployed in the past with the rapid development of Alberta's oilsands industry – would help unlock the myriad opportunities of the clean economy. It also highlights the risks to Alberta of remaining an outlier among Canadian jurisdictions and peer economies in not having committed to reduce emissions on the road to net-zero by 2050, or introducing a set of policies specifically aimed at embracing the emerging clean economy. This has the potential to undermine prospects for key private sector investment in Alberta, as companies are increasingly likely to look to other jurisdictions where their own sustainability commitments can be more easily met. 
Pembina Institute analysts are available for interviews on specific policy recommendations, as well as why this is a crucial moment for Alberta to show leadership on these issues, for the benefit of all Albertans today and in the years ahead. 
Quotes
Simon Dyer, Deputy Executive Director of the Pembina Institute said:

"This year, Alberta has the potential to seize the emerging era of clean economic growth and prosperity. We are already home to some of the world's leading experts on clean energy production and use; sectors which are set to grow in the years ahead."

"But at present, without a climate plan or even a commitment to reduce emissions in line with globally recognised targets, Alberta is an outlier in Canada and globally, and is at risk of falling behind. Companies are looking to invest in jurisdictions where they know they can achieve their own sustainability targets: those with stable regulations and policy frameworks that are designed to support clean growth. Those who wish to lead this province must therefore take decisive action, confront the realities of the global momentum towards low-carbon economies, and put together a plan on energy and decarbonization that is fit for 2023 and beyond." 
-30-
Contact
Alex Burton
Communications Manager, Pembina Institute
825-994-2558


Background
Blog: Soon, the world looks set to need much less oil. How should Canada plan and prepare?
Blog: Renewable energy target raised to match corporate purchasing enthusiasm
Blog: Big lessons for Canada's energy sector in this year's World Energy Outlook report
Op-ed: Why the federal oil and gas emissions cap is a win for Albertans
Report: Net-Zero Skills: What will Canada need for the coming energy transition?