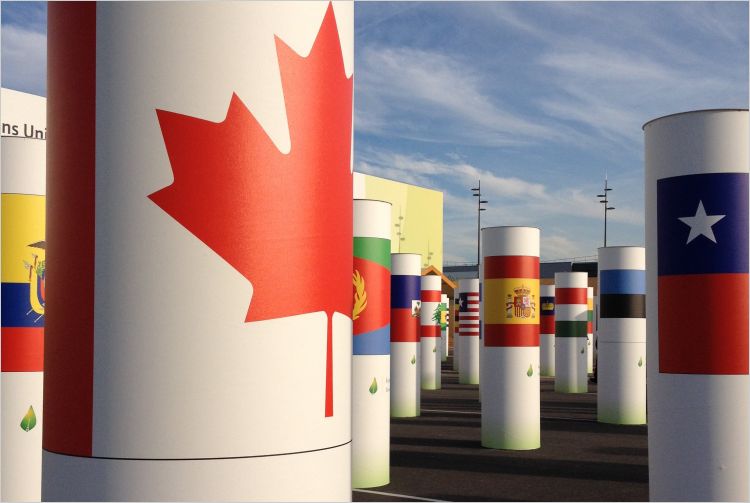 OTTAWA — Isabelle Turcotte, federal policy director at the Pembina Institute, and Linda Coady, executive director of the Pembina Institute, made the following statement in response to the federal government's new climate plan:
"Announced on the eve of the fifth anniversary of the Paris Agreement, Canada's new $15-billion climate plan ratchets up ambition and investment when we need it most. In addition to new regulations and financial supports, Canada's new plan smartly relies on a significant increase in the price on carbon pollution. This is our most effective and powerful tool to tackle emissions that are contributing to climate change that is already costing Canadians billions of dollars.
"This plan builds on the investment the federal government has made tackling the COVID-19 crisis while laying a foundation for resilience in the face of future crises. And that's critical considering the rapidly increasing cost of climate change being shouldered by Canadians — $14.5 billion from 2010 to 2019 compared with $21 billion from 1970 to 2009. The cost of damage to our health, homes, and businesses inflicted by storms, floods, wildfires and other weather-related natural disasters is growing. It's incumbent on political leaders at all levels of government to act now to rein in climate change costs and contribute to solutions that will position Canada to compete in a low-carbon economy.
"This plan is right to closely align the cost of pollution with the true cost Canadians are already paying to deal with the damage it causes — and to do so in a way that maintains affordability for Canadians. In 2030, for example, a family of four in Alberta would receive $3,242 annually in carbon pricing rebates. Ongoing scheduled increases on the price of carbon pollution will reduce emissions in a fair, cost-effective, and flexible way — making solutions like renewable energy and clean vehicles more affordable while providing certainty for business and investors. This plan wisely invests in renewables and storage, cross-provincial electricity infrastructure, clean technology for farmers and emissions reduction measures for agriculture, which will have biodiversity benefits as well. The $3 billion Net-Zero Accelerator Fund to speed up emissions reductions by Canada's biggest emitters must be accompanied by commitments and time-based, verifiable and enforceable plans to reach net-zero by 2050.
"The upcoming consultation with provinces, territories, municipalities and Indigenous peoples must increase the level of our national ambition to deliver emissions reductions in alignment with Canada's fair share in keeping global temperature rise below 1.5. It's time for political leaders at all levels to come to the table with emissions reduction commitments and actions. To reach net-zero by 2050, we need national and subnational carbon budgets to guide our decision-making and planning. Now is the time to dig deep with a co-operative spirit that will lead to results that ensure economic resiliency in the face of a decarbonizing global economy." 
Linda Coady, executive director, the Pembina Institute, also made the following statement:
"This climate plan doubles as an economic plan, with key policy and spending commitments that will help to  secure job and market opportunities for Canadians in the $26-trillion global, low-carbon economy. We are pleased to see that this plan acknowledges the need to bring all sectors and communities along. We look forward to working together to ensure Canada has a plan for an inclusive transition that benefits all Canadians with secure, sustainable jobs. A strong plan will address workers and communities in transitioning sectors, the need for clean and affordable energy, and diversity in the energy sector and elsewhere, and will entrench greater inclusion in decision-making, especially for Canada's Indigenous Peoples."
-30-
Contact
Sarah MacWhirter
Communications director, Pembina Institute
416-389-7465
Background
Op-ed: It's time to bridge the gap between Canada's energy future and climate targets
Blog: For Canadian oil companies, time to decarbonize is running out
Report: Green Stimulus: Principles and recommendations for a 2020 economic stimulus package
About the Pembina Institute
The Pembina Institute is a non-profit think-tank that advocates for strong, effective policies to support Canada's clean energy transition. We have offices in Vancouver, Calgary, Edmonton, Ottawa and Toronto. Learn more: www.pembina.org