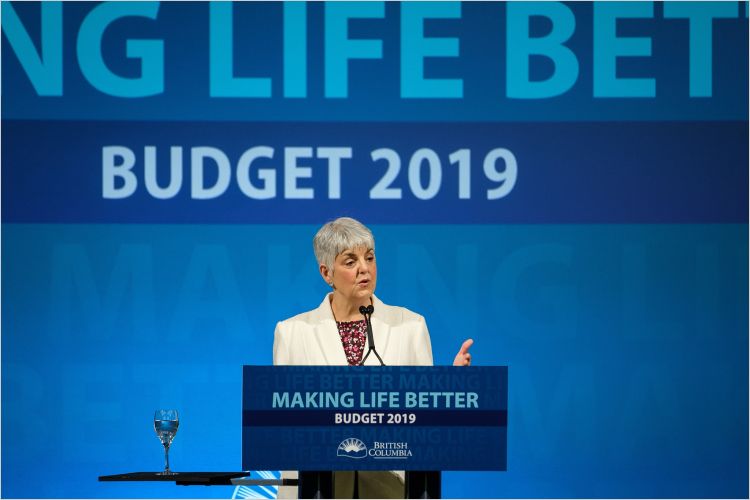 VICTORIA / LEKWUNGEN TERRITORY — Karen Tam Wu, B.C. director at the Pembina Institute and a member of B.C.'s Climate Solutions and Clean Growth Advisory Council, made the following statement today in response to B.C. Budget 2019:
"B.C. has set off on a climate action marathon, and the 2019 budget marks an early milestone. Indeed, the allocation of $902 million over three years represents the largest climate action investment on an annual basis in B.C. history. We're pleased the government is backing up its commitment to get B.C. on track to our climate targets with substantial dollars for the programs laid out in the CleanBC plan.
"The budget will make clean choices more accessible for B.C. families, communities, and businesses. The challenge is to translate this into British Columbians clamouring to retrofit their homes and buildings to improve energy efficiency, heat pumps becoming the norm, and increasing numbers of electric cars being sold and purchased. We need to see clean tech solutions deployed at gas fields and mine sites, and growth in the number and types of green jobs available. The budget also allocates dollars to outreach, education, skills training, and government leadership. This is key to making sure today's investment in CleanBC has long-lasting benefits.
"To safeguard progress and set up CleanBC for enduring success, $3 million is allocated to tracking and reporting progress towards our climate goals. The province must clearly demonstrate the link between investments and resulting pollution reductions. To support accountability, we expect to see an independent panel given a mandate to publicly report on progress annually.
"CleanBC measures are projected to achieve 75 per cent of B.C.'s 2030 goal for reducing heat-trapping carbon pollution. We look forward to seeing long-term investments in future budgets to ensure B.C. gets to 100 percent of our 2030 climate target and builds a sustainable, clean economy."
Quick facts
B.C. Budget 2019 invests:
$168 million in clean solutions for industry
$107 million in clean vehicles and transportation
$58 million in low carbon homes and buildings
$18 million to help Indigenous and remote communities move to cleaner energy sources
-30-
Join the conversation on Twitter: @Pembina
Contact
Stephen Hui
Communications Lead, Pembina Institute
778-987-7654
stephenh@pembina.org
Tw: @StephenHui
Background
Op-ed: Three checkpoints on B.C.'s climate marathon in 2019
Media release: Construction sector welcomes B.C. climate plan as good for business
Media release: B.C. businesses: New climate plan will boost clean economic growth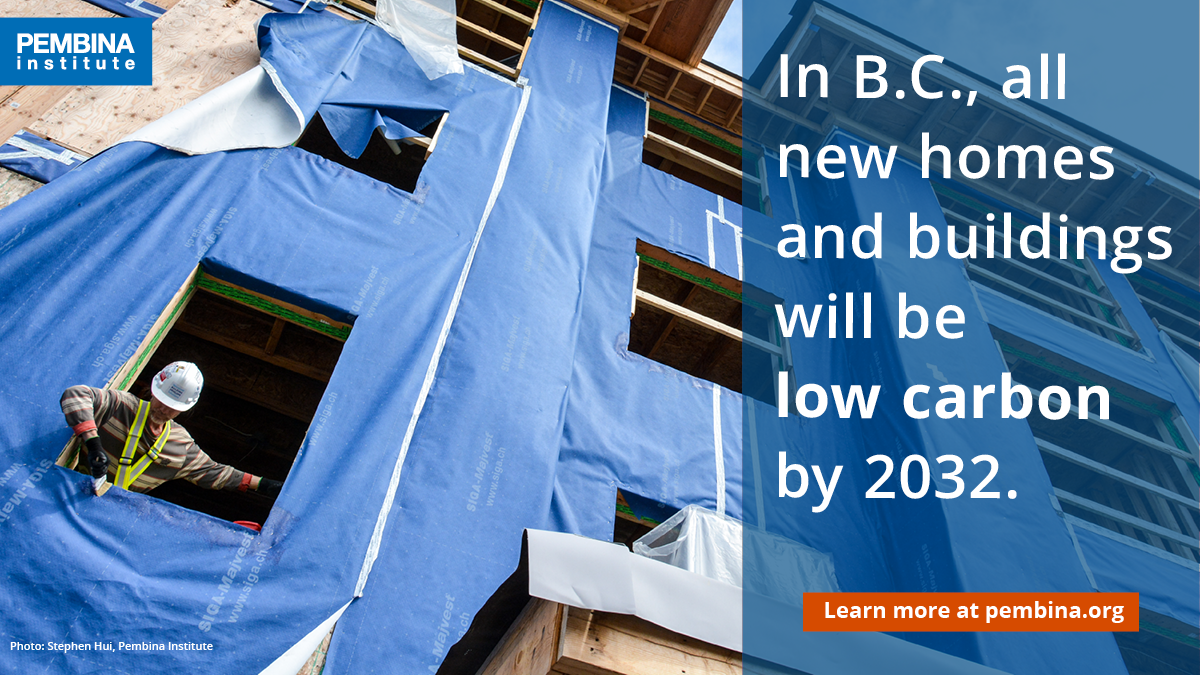 About the Pembina Institute
The Pembina Institute is a non-profit think-tank that advocates for strong, effective policies to support Canada's clean energy transition. We have offices in Vancouver, Calgary, Edmonton, Toronto, and Ottawa. Learn more: www.pembina.org