Published in Times Colonist (February 10, 2019)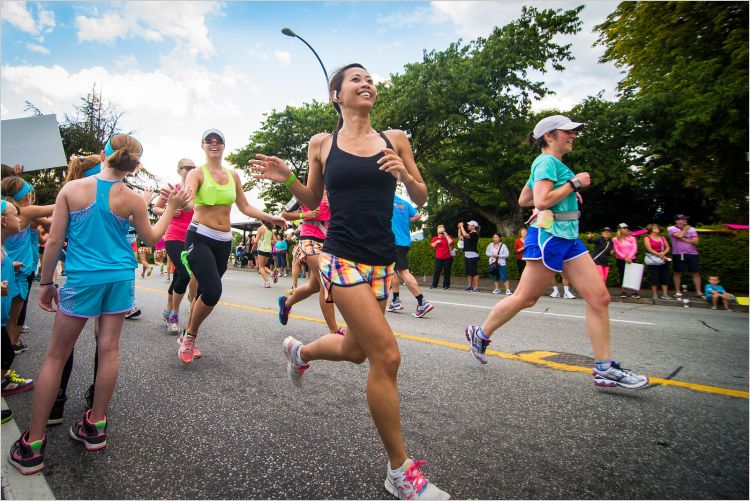 Premier John Horgan, Environment Minister George Heyman, and Green Leader Andrew Weaver all stood on stage beaming as they shared a podium moment at the release of British Columbia's new climate action and clean growth plan. While the mood was rightfully celebratory, it soon sunk in that December's announcement of the CleanBC plan signified the start of a years-long, provincewide marathon — perhaps even an ultra-marathon — rather than the finish line.
Important milestones leading up to CleanBC — strengthening the carbon tax, establishing the Climate Solutions and Clean Growth Advisory Council, and consulting the public on pollution reduction opportunities — constituted key qualifying events. As with any other marathon, the course of CleanBC runs through a number of checkpoints. Here are three major checkpoints we'll be keeping a close eye on until the end of 2019.
1. Putting the plan into action
A thoughtful plan is needed to translate a high-level vision into the on-the-ground transformation of our living- and workspaces, our systems for transporting people and goods, and how we power B.C.'s industries. This plan needs to ensure broad uptake of clean solutions at the individual, community, and corporate levels.
On February 19, the government needs to show us the money. A robust budget is required to incentivize clean choices, invest in innovation, improve the capacity to deliver programs, and cultivate skills and knowledge for the changing world. We must seize opportunities to nurture local advancements in technology, manufacturing, and services.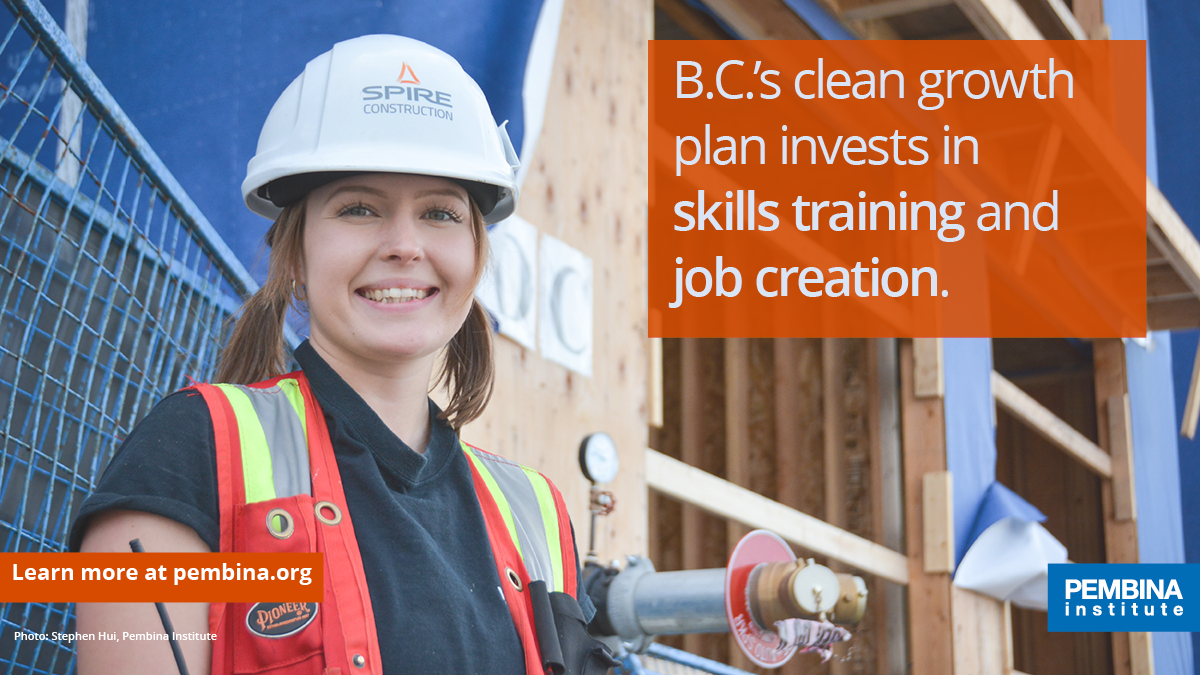 2. Closing the gap
With CleanBC, we're on a path to getting 75 per cent of the way to B.C.'s 2030 target for reducing heat-trapping carbon pollution. We still expect to see a complete roadmap to ensure we hit 100 per cent and don't fall short of our goal.
Industry is responsible for 40 per cent of B.C.'s carbon pollution and, therefore, a sector where we need to achieve substantial emissions cuts. However, the imminent birth of a liquefied natural gas export industry means the sector's emissions are expected to rise. B.C.'s gas industry is already the source of one-fifth of the province's carbon pollution.
In a year-end interview, Premier Horgan asserted the massive LNG Canada project in Kitimat "can fit" within CleanBC and, in order to go ahead, future developments must do so as well. We'll be looking for stronger regulations to limit methane pollution — those announced in January are based on inaccurate data and fall short of North American best practices — and a strategy to power gas development and processing with clean electricity. These are two key ways to rein in the gas industry's climate-damaging emissions.
At 38 per cent of B.C.'s emissions, we'll also be looking for a strategy to pave the way to cleaner transportation of people and goods.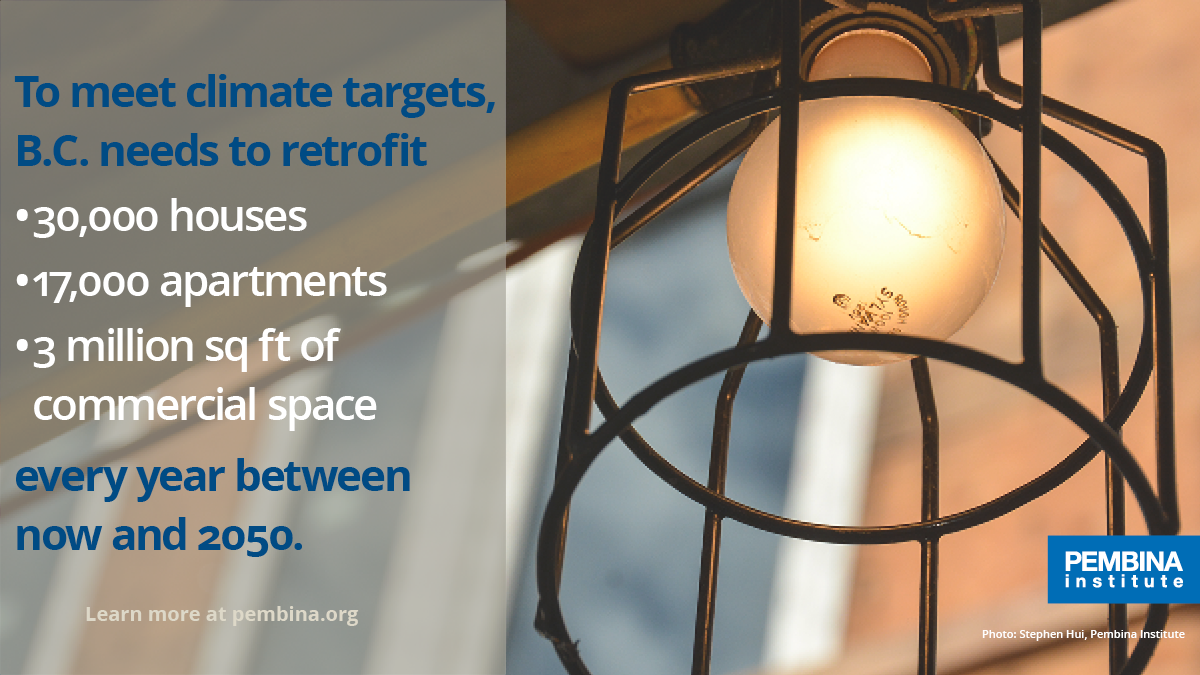 3. Defending gains and celebrating progress
Are people clamouring to retrofit homes and buildings? Are energy efficient homes and buildings that are well sealed and insulated, and using heat pumps becoming the norm? Are growing numbers of electric cars being sold and purchased, from Prince Rupert to Penticton and Cranbrook to Campbell River? Are carbon-reducing technologies being deployed in gas fields and at mine sites? Are the number and types of green jobs available growing?
If so, we should let British Columbians — and everyone else — know we're making progress. Conversely, if we're off the mark, we need to determine how and why we're failing, and course correct.
To ensure CleanBC's bold vision of a sustainable, clean economy is realized, B.C.'s Climate Change Accountability Act needs more teeth. What's required is a transparent process whereby the government forecasts carbon pollution (including reduction goals for each sector), tracks and publicly reports on our progress, submits this data for independent verification, and adjusts policies as necessary. Making this a legal requirement will safeguard gains and ensure they are built upon.
To grow a prosperous, clean economy in B.C., all sectors must do their fair share. Multiple government ministries need sufficient funding to champion CleanBC and lead the way on policy change and program delivery in coordination with their counterparts. A vigorous outreach and engagement effort should demonstrate the benefits of clean choices to families, communities, and businesses — and these low carbon options must be affordable and accessible to British Columbians.
Most of us prefer to sit back and cheer as others cross the finish line at a race. B.C.'s climate marathon, however, calls for all of us to be active participants. After all, building a clean economy is not a spectator sport.
This article originally appeared in the (Victoria) Times Colonist on February 10, 2019 (page D4).
---
Karen Tam Wu
Karen Tam Wu was the regional director of B.C. at the Pembina Institute until 2022.
---