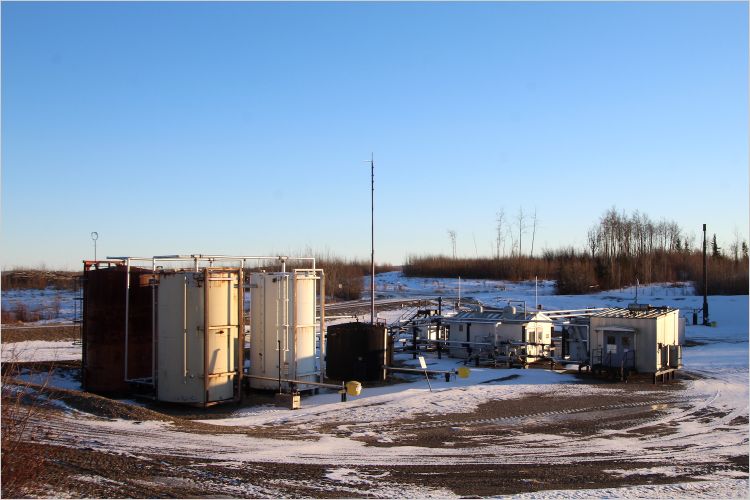 VANCOUVER — Regulations announced today by the B.C. government to address methane pollution may be significantly weaker than federal regulations and are based on flawed data, according to Canadian and U.S. environmental organizations.
"It was irresponsible to finalize the regulations when new data is on the way," David Suzuki Foundation science and policy director Ian Bruce said. "This creates a risk that the regulations will not achieve the desired outcomes of the federal regulations. Now it's up to the federal government to ensure regulations are based on best available data before they are accepted."
In April 2018, the Government of Canada passed national regulations to reduce methane emissions by 40 to 45 per cent by 2025. Provinces can adopt the federal regulations or introduce their own, as long as they are equivalent. New data from a study commissioned by the federal and B.C. governments that could significantly alter the B.C. regulations is expected shortly.
"B.C. regulations clearly do not address the full scale of the province's methane pollution problem," said Environmental Defense Fund international policy manager Shareen Yawanarajah. "These regulations are based on inaccurate data and fall short of North American best practices. Substandard methane regulations only hamper the ability of B.C.'s oil and gas industry to compete in a world increasingly demanding cleaner energy."
The regulations contain some strong elements, including venting prohibitions from new pneumatic devices and compressors, as well as storage tank venting limits. Several improvements were made to the methane regulations through consultations last year, but challenges remain that make it difficult for the province's policies to meet the federal government's emissions reduction requirements.
To be credible and on par with other leading jurisdictions throughout North America, the regulations should have included more frequent site inspections of oil and gas operations and stronger policies to address intentional methane venting. The emissions should also be subject to B.C.'s carbon tax.
"Cutting methane pollution is one of the cheapest and most effective actions governments can take now to tackle climate change," said Pembina Institute's B.C. clean economy program director Maximilian Kniewasser.
Methane is a greenhouse gas that traps 84 times as much heat as carbon dioxide. It is invisible to the human eye but responsible for 25 per cent of already observed changes to Earth's climate, according to scientists. The extent of leaking methane pollution from gas wells in Montney Basin in northeast B.C. is captured on video by Earthworks.
The methane regulations are posted here.
-30-
Contact
Theresa Beer, David Suzuki Foundation: 778-874-3396, tbeer@davidsuzuki.org
Stephen Hui, Pembina Institute: 778-987-7654, stephenh@pembina.org
Jonathan Banks, Clean Air Task Force: 207-607-0606, jbanks@catf.us
About us
The David Suzuki Foundation is a leading Canadian environmental non-profit organization that collaborates with people in Canada, including government and businesses, to conserve the environment and find solutions that will create a sustainable Canada through evidence-based research, public engagement and policy work. It operates in English and French, with offices in Vancouver, Toronto and Montreal.
Environmental Defence Canada is Canada's most effective environmental action organization. We challenge, and inspire change in government, business and people to ensure a greener, healthier and prosperous life for all.
The Pembina Institute is a national non-partisan think tank that advocates for strong, effective policies to support Canada's clean energy transition. It employs multifaceted and highly collaborative approaches to change. Producing credible, evidence-based research and analysis, it consults directly with organizations to design and implement clean energy solutions, and convenes diverse sets of stakeholders to identify and move toward common solutions.
Clean Air Task Force is a non-profit environmental organization with offices across the U.S. It works to help safeguard against the worst impacts of climate change by catalyzing the rapid global development and deployment of low-carbon energy and other climate-protecting technologies through research and analysis, public advocacy leadership and partnership with the private sector.
Environmental Defense Fund, a leading international nonprofit organization, creates transformational solutions to the most serious environmental problems. EDF links science, economics, law and innovative private-sector partnerships. Connect with us on Twitter, Facebook and our Energy Exchange blog.
---
See also
Media release: B.C. methane pollution demands tougher action