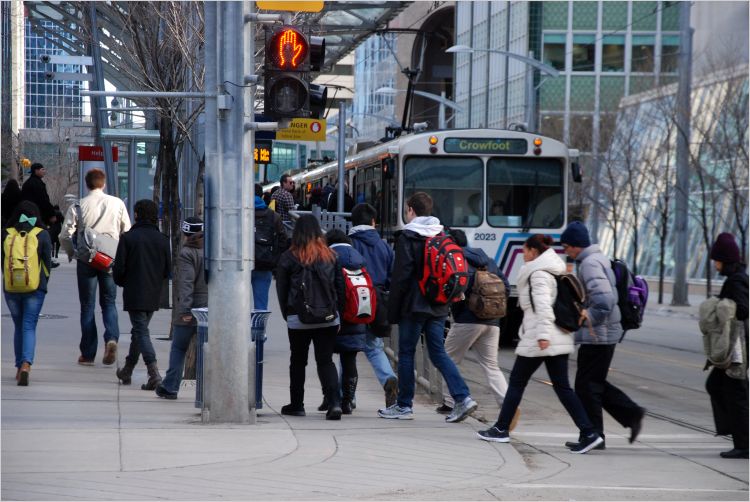 Albertans are overwhelmingly in favour of strong climate action, recent polling shows. Commissioned by the Pembina Institute, and conducted by Calgary-based Janet Brown Opinion Research in December, the poll found that two thirds (68 per cent) of Albertans support the goal of achieving net-zero carbon emissions by 2050.

While 65 per cent of Albertans believe that the province's oil and gas industry is a global leader in emissions reduction, 61 per cent agree that Alberta's economy will benefit from the oil and gas industry lowering emissions further. The poll also found that 81 per cent of Albertans believe the province is too dependent on oil and gas.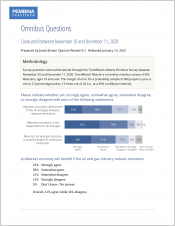 When asked about Canada's goal of achieving net-zero by 2050, a goal shared by countries and businesses around the world, most Albertans (81 per cent) believe the goal will be achieved through technological innovation, while 16 per cent believe the country's oil and gas industry will have to be phased out to achieve this goal.
We wanted to know if Albertans were aware of the public inquiry launched by the provincial government in 2019 into funding of environmental organizations. Forty-six per cent of respondents said they had heard of the inquiry, while 53 per cent said they hadn't.
Sixty-three per cent of Albertans believe that the Government of Alberta's efforts to enhance the reputation of the province's energy industry outside provincial borders have been ineffective. Only 35 per cent of poll respondents believe in a "fight back strategy" going forward, while 61 per cent believe in building consensus through dialogue with environmental organizations to improve the sector's environmental performance.