The energy transition is a powerful opportunity to address the systemic exclusion of women and gender-diverse people in Canada's energy sector, which is one of the least gender equitable industries in the country.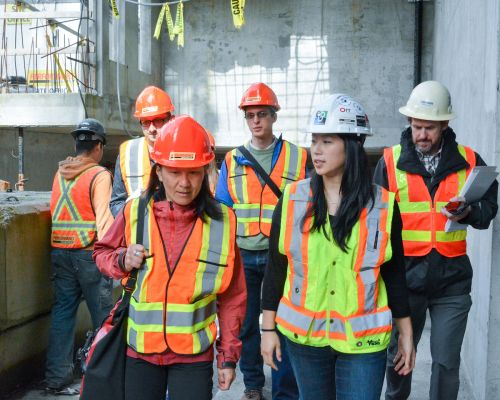 It is the largest driver of the national wage gap.
To solve climate change, government tax dollars and private capital need to pour into net-zero sectors. This opens up opportunities for well-paying jobs. That money should do double duty by performing the co-benefit of increasing equity in Canada.
Canada's pathways to net-zero must put people first, prioritizing systemic change in the economy for the benefit of all.
Women in Alberta's Energy Transition
Inclusive gender representation in the net-zero transition is but one essential step toward addressing the uneven societal impacts of climate change.
The Pembina Institute is listening to and elevating women's voices to inform a net-zero future that works for everyone in Alberta. Our team is conducting research and convening women to identify and discuss barriers and solutions, all with the goal of enhancing the participation and leadership of women in the net-zero transition.
Women in Energy Transformation
The Pembina Institute and GLOBE Series have partnered to bring you the Women in Energy Transformation Series, a national dialogue that celebrates the women advancing Canada's transition to a clean economy and identifies opportunities for more women to get involved.
Women Leading Energy Transformation at COP 27
Building on the Pembina Institute's research on Canadian women and energy transition, this roundtable session brings together women advancing Canada's transformation to ensure it happens in a way that is inclusive and capable of meeting society's need for energy and equity.
Meet the women leading the dialogue
Binnu Jeyakumar
Director Clean Electricity, Pembina Institute
Binnu sees the impact that fossil fuels are having upon the planet as an existential crisis, and she relishes working every day to help promote the transition to clean energy. The move to renewables, she says, is creating opportunities to bring more social equity to the space and to bring in groups that have traditionally been shut out of the energy sector, including First Nations, women, and people of color. Binnu says her biggest challenge has been convincing people that change is needed and can happen affordably. "I have had to fight some of the prevailing myths," she says. But, says Binnu, a well-planned transition that leaves no one behind will enhance all of our lives and make communities richer as a result.
Aisha Bukhari
Vice President, Women in Renewable Energy
Aisha says the world needs to come together to fight climate change and all communities, including those that have been marginalized, must be heard and must be part of the solution. Aisha's work in clean energy started at Toronto Hydro and she is still in the cleantech sector at MaRS where she helps corporations and others to adopt carbon-reducing solutions. But inclusivity and helping others have also been main themes for her professionally. She helped to found a startup company that brings learning to children in places of the globe where schools and libraries are uncommon. And she is heavily involved in Women in Renewable Energy (WiRE), an organization that is building support for women in clean energy.
Freddie Huppé Campbell
Global Hub Manager, Indigenous Clean Energy
Freddie is a proud Indigi-queer woman, working to advocate for Indigenous inclusion in a just energy transition. She is the manager of Indigenous Clean Energy's (ICE) Global Hub, where she is responsible for maintaining focus on accelerating clean energy microgrids in Indigenous, Island, Coastal, and Unconnected communities as a core component of global climate action. Freddie is the cohost of the Decolonizing Power podcast, which shares inspiring community energy stories from around the world on the theme of Decolonizing Power. Decolonizing Power, explores the unparalleled potential of renewable energy microgrids in Indigenous, Island, and Coastal communities utilizing new technologies and applying circular economy principles to take climate action further.
Sonya Savage
Minister of Environment and Protected Areas, Government of Alberta
A life-long Albertan, Sonya was elected to the Alberta Legislative Assembly as the MLA for Calgary-North West, and is Alberta's Minister of Environment and Protected Areas. Sonya has been a strong voice for sustainable resource development in Alberta. Earning a Master of Laws in Environment and Energy, she practiced law for 13 years before taking a job in the pipeline sector. After working 9 years at Enbridge, she became the Sr. Director of Policy and Regulatory Affairs at the Canadian Energy Pipeline Association (CEPA).  She has handled the industry's large policy files, including regulatory reform, indigenous reconciliation, legal, environment and climate change.
Having previously served as Alberta's Energy Minister, she led the sector during the global pandemic and price collapse, helping protect an industry already dealing with the impacts of sustained low prices. The numerous initiatives implemented during her tenure, while also seeking opportunities in new and emerging resources, continue to position Alberta for a low carbon future.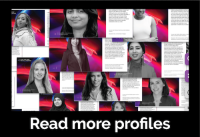 Learn more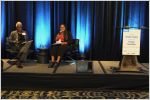 Being a Woman in Alberta's Energy Transition
What it's like to be both the question and the answer
On September 15, 2022 the Pembina Institute held a forum to share knowledge and discuss how to action the recommendations outlined in our Equitable Net-Zero report. The dialogues brought to life the words of the report and my research on women's issues in energy over the past few months. To fully centre and advance gender equity we need to be intersectional, call out injustice and rebuild our structures to meaningfully include all people.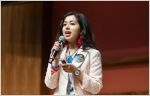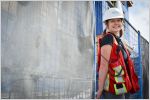 Our partners

The Pembina Institute wishes to thank Women and Gender Equality Canada and the McConnell Foundation for their generous support.
Stay updated
Sign up for the Pembina Institute's newsletter below to receive updates on our gender equity events, reports, and resources.
Banner image: Rae-Anne Wadey installing solar panels. Photo: David Dodge, Green Energy Futures