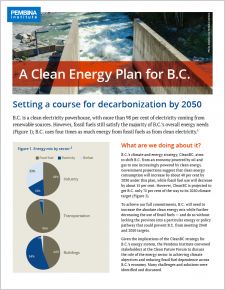 B.C. is a clean electricity powerhouse, with more than 98 per cent of electricity coming from renewable sources. However, fossil fuels still satisfy the majority of B.C.'s overall energy needs; B.C. uses four times as much energy from fossil fuels as from clean electricity.
The province's climate and energy strategy, CleanBC, aims to shift B.C. from an economy powered by oil and gas to one increasingly powered by clean energy. Government projections suggest that clean energy consumption will increase by about 40 per cent by 2030 under this plan, while fossil fuel use will decrease by about 15 per cent. However, CleanBC is projected to get B.C. only 75 per cent of the way to its 2030 climate target.
To achieve our full commitments, B.C. will need to increase the absolute clean energy mix while further decreasing the use of fossil fuels — and do so without locking the province into a particular energy or policy pathway that could prevent B.C. from meeting 2040 and 2050 targets.
In order for B.C. to power its 2030 economy in line with climate targets, and set the province up for long-term success beyond 2030, we recommend the creation of a clean energy plan for B.C. This plan should provide a detailed pathway for implementing the vision described in CleanBC.
B.C.'s clean energy plan should:
Clarify future energy demand and its alignment with best-suited energy resources.
Focus on capacity building, especially in rural areas, to increase the province's clean energy development potential and foster economic opportunity.
Leverage existing infrastructure and plan and build local support for new low-carbon infrastructure.
Define and update the role that utilities play in supporting B.C.'s stated objective to transition to a clean energy economy.
Outline how made-in-B.C. technology can help achieve our climate targets and serve as a testing opportunity to prove technology readiness to global markets.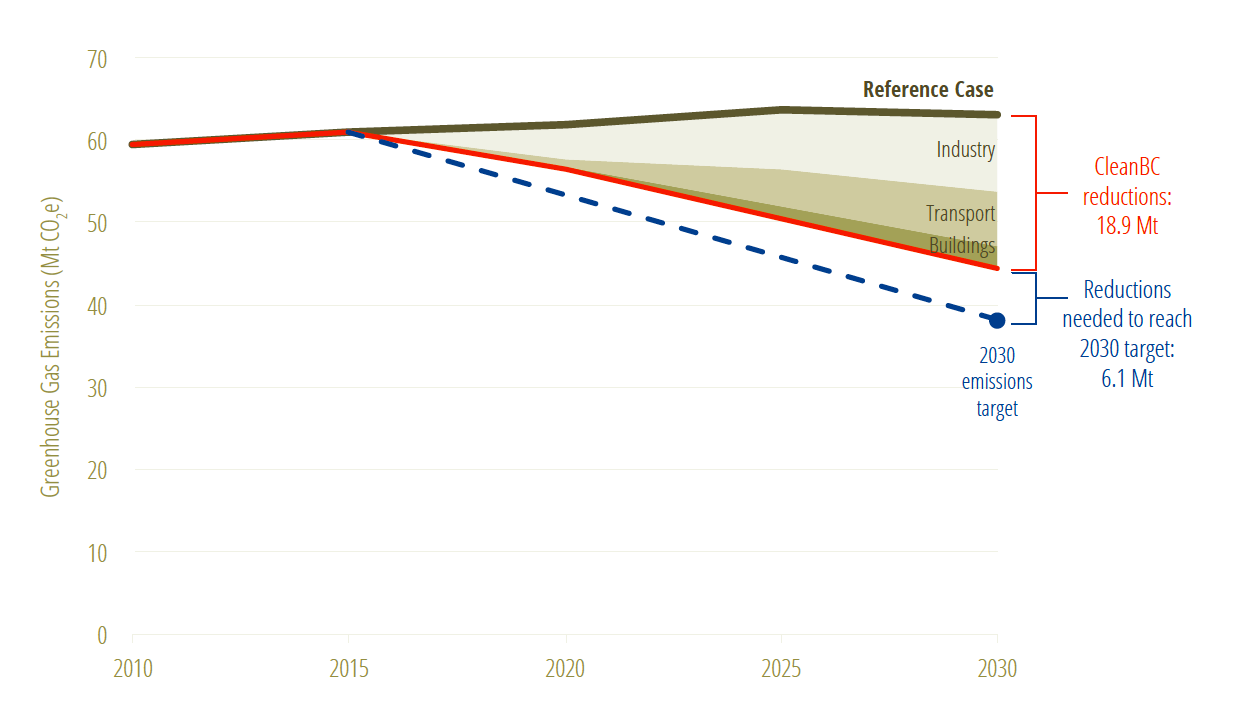 For more details, see our Clean Future Forum report.
The Pembina Institute wishes to thank the Real Estate Foundation of B.C., Sitka Foundation, and North Growth Foundation for their generous support of our work.