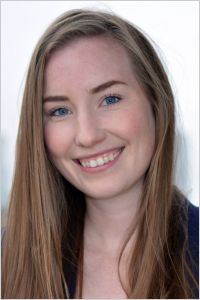 Brianne Riehl is a senior analyst in the B.C. clean economy program of the Pembina Institute, Canada's leading energy think tank. She conducts research and engages with stakeholders to support clean energy policy in B.C., focusing on carbon pricing and opportunities for clean growth in the province.
Her professional past, before joining the Pembina Institute in 2017, includes climate and ecological modeling for forest adaptation to climate change in the Faculty of Forestry at the University of British Columbia, as well as analysis of forest offset mechanisms in emissions trading schemes. Through this work, she collaborated with local communities, academics, governments and industry stakeholders in implementing sustainable forest management solutions. She has also conducted research on community-based conservation and energy supply and demand in developing countries as part of the Liu Institute for Global Issues.
Brianne holds a Bachelor of Science from the University of British Columbia and a Master of Science from the London School of Economics and Political Science. Her graduate research involved a political economy analysis of the environmental efficiency of agricultural subsidies in the EU.
Outside of the office, Brianne enjoys taking advantage of B.C.'s mountains and practicing/instructing yoga. She is also president of the board of directors for EarthSave Canada, a Vancouver-based charity advocating for a sustainable diet.
---
Contact Brianne Riehl
cell: 778-887-9618 • tweet: @BriRiehl
Send an email
Brianne Riehl's Recent Publications