Published in The Toronto Star (May 14, 2023)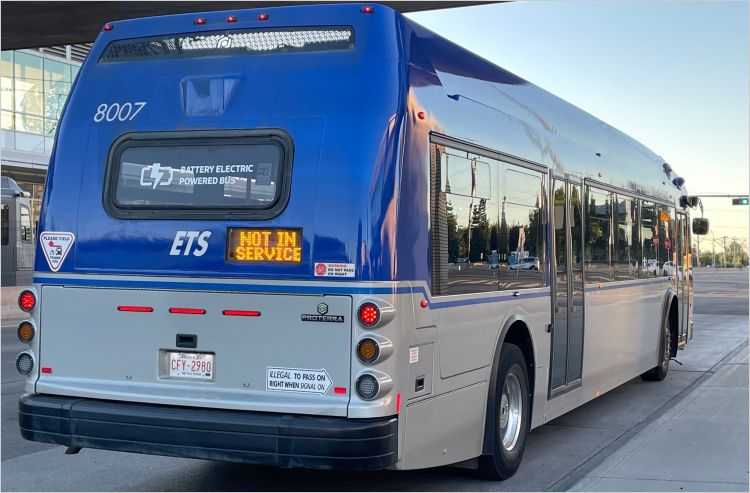 Canada's 2023 Federal Budget could not have made the point more clearly.
Directing some $55 billion in new tax credit investments to clean tech and clean energy, the federal government was announcing its intent to be a leader in the race to transition away from fossil fuels.
The opportunity is there for the taking, including in the critically important, yet sometimes overlooked, medium- and heavy-duty truck and bus sector of the transportation industry.
The problem is that Canada doesn't have a plan for how this transition will occur. Specifically, there is no federal strategy guiding the shift from diesel-fueled commercial vehicles to zero-emission ones within the government's stated timelines.
According to recently released government figures, overall emissions rose slightly in 2021 over the previous year, although, on the positive side of the ledger, the amount of carbon pollution emitted was less than in 2005. On the less positive side sits the 800-pound gorilla of greenhouse gases (GHGs), the oil and gas industry producing emissions that steadily ticked upward year after year.
And transportation follows a similar trend, generating nearly a quarter of this country's emissions compared to 28% of emissions produced by oil and gas. Together, these two sectors, responsible for half of Canada's total GHGs, eclipse the carbon pollution associated with every other sector of the economy.
The recent investments in electric cars are encouraging. Volkswagen's plans to build an enormous EV battery-cell plant in Ontario, bolstered by up to $13 billion in subsidies from the federal government, will accelerate the switch from gas to electric vehicles as will the sizable investments in manufacturing and EV assembly by Stellantis, GM, and Ford.
But then there are trucks and buses, often referred to as medium- and heavy-duty vehicles or simply MHDVs. In these vehicle categories, diesel fuel is king. By 2030, emissions from commercial vehicles are expected to surpass those of passenger vehicles even though there are far fewer trucks and buses on the road than there are cars.
The federal government knows this. Canada announced an ambitious goal to replace diesel-fueled MHDVs with emission-free ones, stating that by 2030, just over a third of new sales of trucks and buses should be zero-emission.
This gives the transportation industry less than 10 years to accomplish a massive manufacturing pivot for fleets. It's a daunting scenario, but not an impossible one. Some trucks and buses are relatively easy to electrify. School buses, for instance, which travel short distances at predictable times along predictable routes, and which can be reliably charged overnight in the same place, are straightforward to electrify.
The same holds for urban delivery cargo vans. With typical routes of less than 100 kilometres, low battery requirements, and easy overnight rechargeability using inexpensive chargers, delivery vans are a prime candidate for electrification. In fact, demand for zero-emitting vans has been rising quickly.
Large corporations including Amazon (reportedly more than a thousand electric vans on the road with more on order), UPS (over 1,000 electric and hybrid vehicles on the road), Wal-Mart (4,500 electric delivery vans to be deployed this year), and FedEx (500 e-trucks and counting), have already started moving their fleets off fossil fuels.
An effective federal climate action plan, causing minimal economic disruption, would institute a mandate, applied to the sales of new trucks and buses, where the highest volume of sales is applied to the easiest to electrify vehicles in tandem with purchase incentives for consumers. In subsequent years, big trucks that are harder to transition to zero-emission can be subject to the same requirements as technology evolves and charging networks are built out.
Economically, the timing is perfect to jump-start this segment of the automotive sector. In Ontario, the heavy-duty truck manufacturing industry practically collapsed in the wake of the 2008 financial crisis. Despite signs of recovery, big truck manufacturing is still operating at only a fraction of its pre-2008 production levels.
Canada is currently stickhandling the regulations that will end the sales of internal combustion passenger cars by 2035. The government needs to pass similar policies for big trucks and buses, which make up the lion's share of transportation-related pollutants.
Consider: a single long-haul truck, running on diesel fuel, emits 80 tonnes of CO2 a year, 17 times as high as the emissions from a passenger car. In the not-too-distant future, when we assess Canada's 2030 emission levels, we will need to know that we got it right in 2023.
---
Adam Thorn is the director of the Pembina Institute's transportation program and is based in Toronto.
---