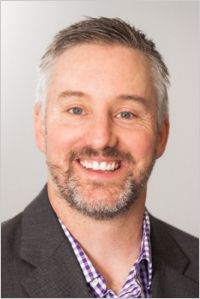 Adam Thorn is the director of the Pembina Institute's transportation program and is based in Toronto. He has been an assistant professor with the University of Toronto and Toronto Metropolitan University since 2014, teaching public policy specializing in environmental policy. He has a deep understanding of how climate change impacts water governance, municipal infrastructure, and land use planning. In the past, Adam has collaborated in complex projects to advance clean water policy in municipalities in Ontario and in the Great Lakes, including working with the International Joint Commission. Adam holds a doctorate from Toronto Metropolitan University and master's and bachelor's degrees from Western University.
---
Contact Adam Thorn
cell: 416-859-4108 • email: adamt@pembina.org • tweet: @Adthorn
Adam Thorn's Recent Publications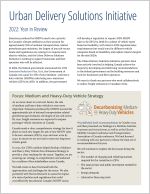 Urban Delivery Solutions Initiative Impact Report
2022: A Year in Review
Goals and regulations are coming in to require more electric vehicles, and the Urban Delivery Solutions Initiative partners have been actively involved in helping Canada achieve the targets by developing and informing recommendations to the federal government and by building resources and tools for businesses and fleet operators. Our impact report outlines the work we've done in the last year.