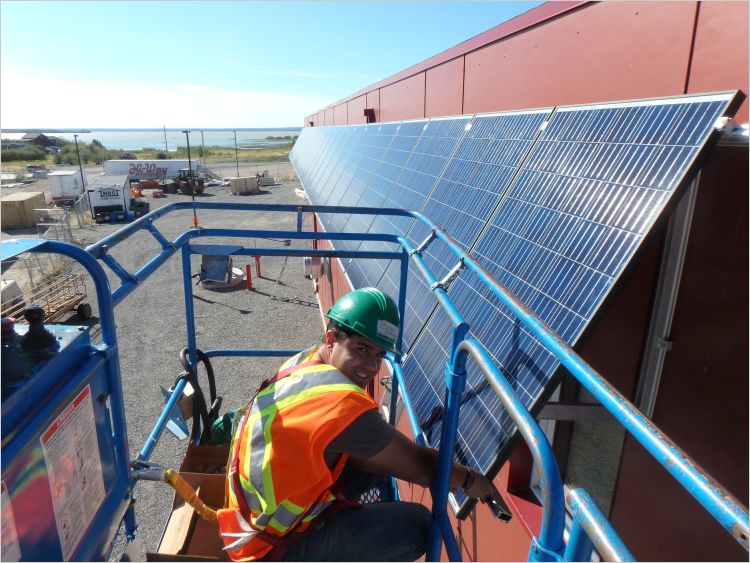 VICTORIA, B.C. — DAVE LOVEKIN, director of Renewables in Remote Communities at the Pembina Institute, made the following statement in response to the launch of the Indigenous Community Infrastructure Initiative by the Canada Infrastructure Bank:
"The Pembina Institute is excited to see the announcement of the $1-billion Indigenous Community Infrastructure Initiative launched today by the Canada Infrastructure Bank (CIB). This loan program, part of the CIB's growth plan and the overall $35 billion investment from the CIB, will support needed infrastructure including clean energy projects that will help close the Indigenous infrastructure gap and bring equity partnership opportunities to Indigenous communities.
"Combined with other federal policies and programs, this $1-billion commitment is on the right track to support communities as they determine how to decarbonize energy systems while creating local economic opportunities and increasing energy security. This initiative will help build a bridge between investors wanting to finance projects that have environmental, social and governance (ESG) benefits and Indigenous communities developing these projects.
"We look forward to learning more about this initiative, and to supporting remote communities in finding revenue generation opportunities for clean energy infrastructure projects."
-30-
Contact
Sarah MacWhirter
Director, Communications, Pembina Institute
416-389-7465
Background
Blog - Investments now in building retrofits, clean vehicles and power will create jobs, lower emissions
Report - Sustainable finance for a safe climate
Blog - Rethinking energy policy in Canada's remote communities
Report - Diesel Reduction Progress in Remote Communities
Report - Power Shift in Remote Indigenous Communities
About the Pembina Institute
The Pembina Institute is a non-profit think-tank that advocates for strong, effective policies to support Canada's clean energy transition. We have offices in Vancouver, Calgary, Edmonton, Ottawa and Toronto. Learn more: www.pembina.org