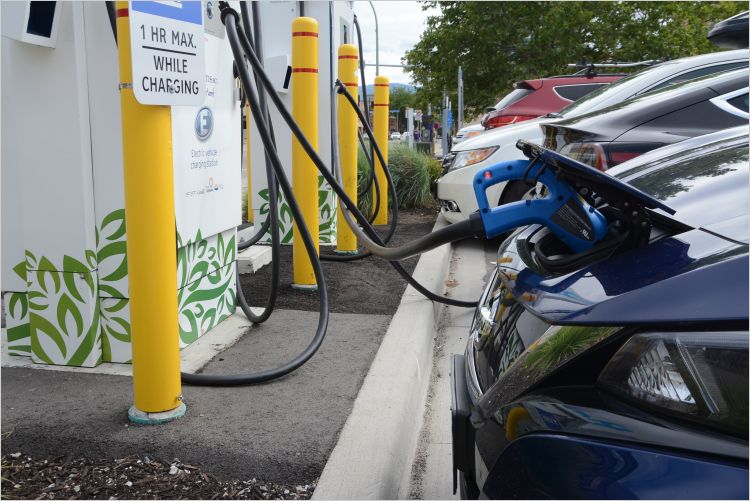 Toronto, Ontario — Cedric Smith, Senior Analyst at the Pembina Institute, made the following statement in response to the announcement of Phase 2 of the Ontario Government's Driving Prosperity auto plan
"We are pleased to see a strong focus on electric vehicles in Phase 2 of the Ontario Government's Driving Prosperity auto plan. With the global auto sector transitioning to electric vehicle production – 90 per cent of the world's largest automakers have committed to increasing electric vehicle (EV) sales and offers  –  the objective in Phase 2 to build a minimum of 400,000 electric and hybrid vehicles as of 2030 will help advance growth in Ontario's auto sector in ways that also support important climate action.
"We commend the Province's commitment to increase EV uptake. Ontario's EV adoption, with a market share of 1.8 per cent, lags leading jurisdictions including Quebec (6.8 per cent) and B.C. (8.4 per cent). Globally, 80 per cent of electric vehicles produced are sold in the same region where they are manufactured, highlighting the importance of both supply-side and EV adoption policies.
"It is important that Ontario move quickly on a comprehensive and balanced Transportation Electrification Policy that includes our recommendations to increase consumer awareness of potential operational savings from driving EVs; mobilize private capital to help finance EV infrastructure; promote EV-readiness for residential buildings;  and offer incentives for everyday Ontarians to purchase EVs and charging equipment with emphasis on support for lower-income households and smaller businesses.
"We look forward to working with the Ontario government on next steps and seeing how the Transportation Electrification Council can inform policies that will help accelerate mass adoption of EVs."
-30-
Contact
Victoria Foote
Senior Manager, Strategic Communications, Pembina Institute
647-290-9384
Background
Report: Taking Charge: How Ontario can create jobs and benefits in the electric vehicle economy
Report: Power Play: Canada's role in the electric vehicle transition
Publication: Ontario well positioned to lead in the global electric vehicle market: Transportation electrification council and roadmap are key to making Ontario an EV hub, driving growth in GDP and job creation
Quick facts
If Ontario expands the light-duty electric vehicle market to 100% of total new light-duty vehicle sales by 2035, the potential direct, indirect and induced economic benefits associated with EV manufacturing are substantial – estimated at more than 24,200 jobs and over 3.4 billion in gross domestic product (GDP) by 2035.
The additional direct, indirect and induced economic and job benefits associated with investing in Ontario's EV charging infrastructure are estimated to create 23,100 or more jobs and approximately $2.7 billion in GDP.