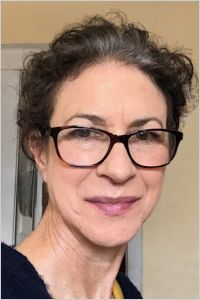 Victoria Foote is director of communications for the Pembina Institute.
With an extensive background in communications, public relations and development, Victoria has held senior positions at FoodShare, the country's largest food security organization, the Jane Goodall Institute of Canada, and The Atmospheric Fund.
Victoria holds a bachelor's degree in philosophy and English from the University of Toronto and a master's degree in environmental studies from York University where she wrote her thesis on environmental refugees and forced migration due to ecological and climate-caused environmental collapse.
Outside of pushing for a decarbonized future, Victoria continues her struggle to create a pollinator-friendly, vegetable-loving garden in her backyard.
---
Contact Victoria Foote
cell: 647-290-9384 • email: victoriaf@pembina.org
Victoria Foote's Recent Publications