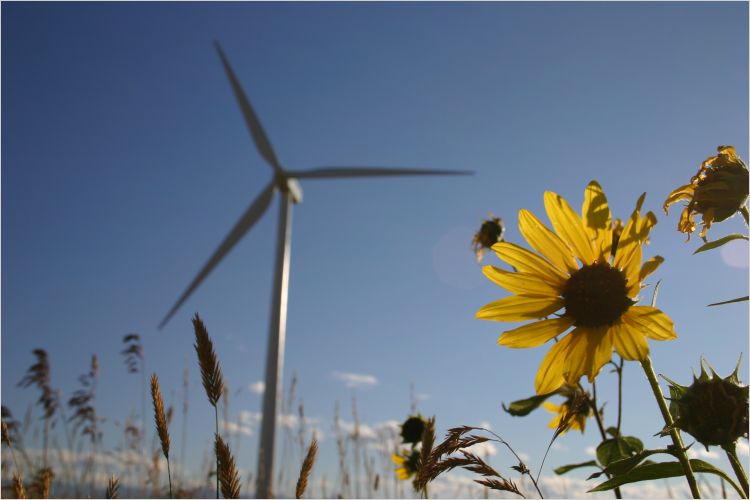 TORONTO — For over a year, the federal government has been consulting with stakeholders to develop the Clean Electricity Regulations (CER) to support advancing an affordable and reliable net-zero electricity grid by 2035. The CER provides regulatory and policy certainty for investors, companies and communities, creating employment opportunities while helping provide reliable and affordable power to Canadians.
Binnu Jeyakumar, Director of Pembina's Electricity Program, made the following statement in response to the federal government's announcement of the draft CER.
"A 2035 net-zero grid is necessary, affordable and achievable. With this announcement, the federal government is providing the regulatory and policy certainty to support investors, industry and Canadian provinces in making substantial advancements towards grid decarbonization by 2035 – a key component of our broader commitment to a net-zero economy by 2050.
"Clean electricity is the backbone of a clean, competitive economy. By decarbonizing our electricity grids by 2035, the rest of the economy can electrify by 2050. It's time to supercharge our electricity system and invest in a historic grid-building effort, connecting the provinces through clean electricity. Net-zero grids provide the structure necessary for the decarbonization of other sectors, such as transportation and buildings, and, to remain competitive in the low-carbon economy, it is critical that Canada is operating on a net-zero grid.
"Canada is among other countries, including its G7 partners the U.S. and the UK, in committing to a net-zero grid by 2035. The U.S. released its draft regulations for a clean grid in May, and the UK is gearing up to operate its grid without any fossil fuels within the next two years. The CER – along with a suite of federal incentives and investments – ensures we can remain competitive with our peers and attract investments into Canada.  
"A net-zero grid also supports energy affordability for Canadians. It would see greater deployment of renewables, storage and energy efficiency which are the cheapest source of electricity.
"It will not be easy. But the Canadian provinces have a lot of progress to build off. We have a clean energy advantage with abundant hydro, wind, and solar resources. We are years ahead of schedule with our 2030 coal-phase out. And several provinces are deploying innovative demand side measures.
"The Clean Electricity Regulations provide long-term policy certainty for industry, while including several flexibility mechanisms and a technology-neutral approach that allows provinces to chart their own pathway to a 2035 net-zero grid."
— Binnu Jeyakumar, Electricity Director, Pembina Institute
Quick facts
The Intergovernmental Panel on Climate Change (IPCC) and the International Energy Agency (IEA) have concluded that, to avoid catastrophic climate change, all advanced economies must achieve a net-zero electricity grid by 2035.
Wind and solar – together with storage, energy efficiency and demand-side measures – can provide the same energy reliability as gas power plants at a lower cost in many provinces.  
Many provinces – Nova Scotia, Ontario, Saskatchewan, Manitoba, British Columbia – are either currently procuring more renewable energy or have plans to do so.
Decarbonizing the grid by 2035 will help Albertans save $600/year in electricity bills.
-30-
Contact
Courtney Smith
Senior Communications Lead, Pembina Institute
647-797-9353
Background
Report: Achieving a Net-Zero Canadian Electricity Grid by 2035: Principles, benefits, pathways
Report: Connecting Provinces for Clean Electricity Grids: Regional collaboration to unlock the power of hydro, wind and solar to decarbonize Canada's economy
Report: Zeroing In: Pathways to an affordable net-zero grid in Alberta
Infographic: Economic Benefits of a Clean Grid