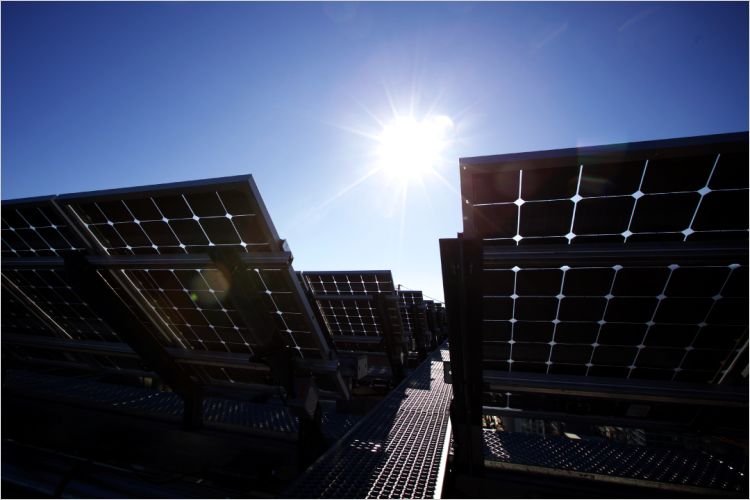 CALGARY — Binnu Jeyakumar, program director for electricity, and Lynne Couves, program manager for renewables in remote communities, made the following statement in response to the B.C. government's announcement of its call for procurement of 100% renewable, emission-free electricity.
"It is welcome news to see B.C. commit to procuring 100% renewable electricity to meet the forecast increase in demand between now and 2030," said Binnu Jeyakumar. "This is a vital component in B.C.'s efforts to meet its climate targets. All key sectors—transport, buildings, and industry—will need clean electricity for B.C. to grow the clean economy. Wind and solar, in particular, are the cheapest sources of electricity, are reliable, and can support economic development. Above all, B.C. needs to prioritize using its clean electricity for industries that are aligned with a net zero future."
"Today's announcement from the B.C. government has multiple positive implications for the clean energy transition in the province. This will help advance the continued implementation of the Declaration of the Rights of Indigenous Peoples Act and represents an important step forward as Indigenous leaders across the province continue to build momentum for clean energy," said Lynne Couves. "This announcement can be made even stronger with a commitment to strengthened and inclusive decision-making processes which honor value systems of First Nations in B.C. and allow for full and robust participation on the part of First Nations and government."
Pembina Institute experts are available for comment on this issue.


-30-
Contact
Laurence Miall
Communications Manager, Pembina Institute
438-878-1703
Background
Report: First Nation leadership in British Columbia's renewable energy future
Factsheet: Economic benefits of a clean grid in Canada