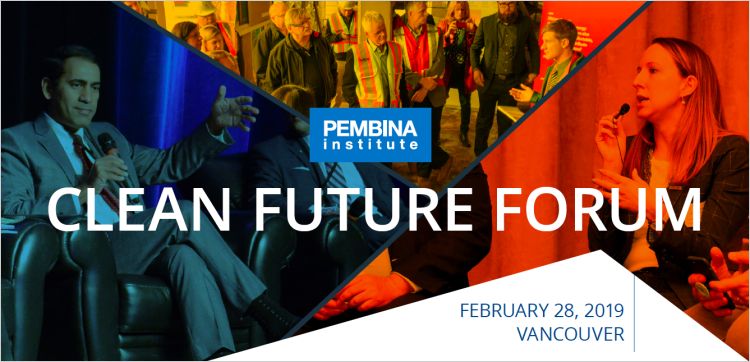 Clean Future Forum
Building bridges to B.C.'s clean economy
---
Feb. 28, 2019

8:00am - 4:30pm

PDT
Vancouver, B.C.
multiDialogue
- Invitation only
---
The Pembina Institute's Clean Future Forum will bring leaders from the business, government, and non-profit sectors together to craft a bold vision for B.C.'s low-carbon future.
Participants will explore the challenges and opportunities in transitioning B.C.'s energy system to one that is increasingly clean and consistent with our climate commitments. Fundamentally changing how we power our economy will not be easy; therefore no viable solutions should be left off the table.
The forum's aim is to support the next stages of this process by tackling the tough questions needed to inform B.C.'s climate and energy planning.
Join the conversation on Twitter: #CleanFutureForum @Pembina
---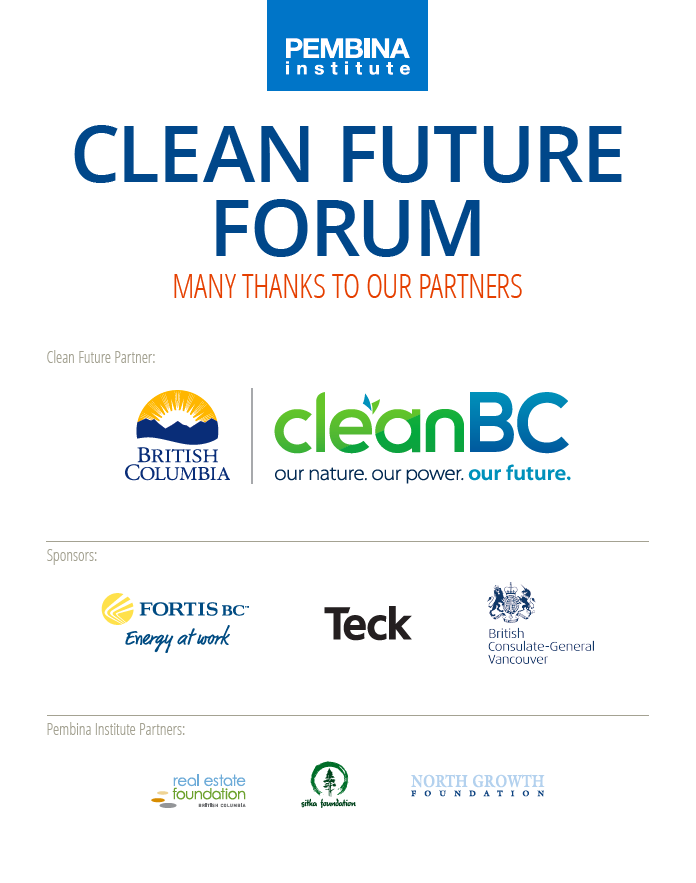 ---
See also