2023 Alberta Climate Summit Bringing Albertans together to lead the energy transformation
---
Oct. 26, 2023

8:00am - 6:00pm

MDT
Calgary, Alberta
conference
- Public event
---
About 
The Alberta Climate Summit brings thought leaders from industry, government, civil society groups, Indigenous Governments and rural communities together to learn from success stories, identify opportunities and challenges, and explore solutions related to Alberta's clean energy future. The full-day event showcases innovation already underway in Alberta, informs and connects decision makers, and inspires participants to play an active role in the province's energy transition.
Scroll down for more information. 
---
Register
Fees
Registration includes all sessions taking place on Thursday, October 26, 2023, lunch, two refreshment breaks and one networking reception. 
Corporate & Government: $600
Non-Profit & Academia: $400
If you would like to participate in the 2023 Alberta Climate Summit and cost is a barrier for you, please email us at abclimatesummit@pembina.org to enquire about registration grants. 
Refund Policy
Registration purchases for the 2023 Alberta Climate Summit are non-refundable. You may transfer a ticket to another participant up until Friday, October 20, 2023. Alternatively, if you cancel and do not transfer your registration, your payment will go towards funding a student or other participant who may be experiencing financial barriers to participate. 
Key Dates
Priority registration – mid July to August 31, 2023
General registration: September 1 to October 20, 2023 (based on availability)
---
Program
The one-day Summit program will host a variety of keynote presentations, panel discussions and networking opportunities throughout the day to ensure attendees leave with new insights, critical connections and feeling inspired to tackle today's challenges in a uniquely Alberta way. Here is a taste of what to expect from the panel discussions. 
Morning Program
How to get to net-zero in Alberta 
If renewables are the new Alberta advantage, it's essential to scale them out responsibly to meet net-zero targets and deliver lasting benefits to Albertans.

A clean, affordable electricity grid for Alberta
Alberta has an opportunity to reshape the energy landscape and emerge as a leader in the clean energy sector. For some pre-reading, check out: Zeroing In: Pathways to an affordable net-zero grid in Alberta
Preparing Alberta's workforce to lead in diversifying energy sectors 
We'll discuss "futureproofing work"— putting workers at the forefront of economic development and climate action, so that Alberta remains a place where people enjoy successful careers and prosperity. Check out: Net-zero skills: What will Canada need for the coming energy transition? and Equitable net-zero: Recommendations for advancing gender equity in Alberta's energy transition
Lunch break
Afternoon Program
Fireside chat—Premier Danielle Smith and Dave Kelly
Our host and emcee will ask the tough but fair questions that are on many Albertans' minds regarding the province's energy future.
The future of energy in changing markets 
Alberta has the imperative and the opportunity to pursue the decarbonization of its existing oil and gas sector and attract investment to take advantage of the rapidly changing clean energy economy. You might be interested in: The future of oil in the energy transition
The role of carbon dioxide removal (CDR) on Canada's path to net-zero
We'll explore the potential of CDR development in Canada and will also point to lessons that can be learned from developments elsewhere. For some pre-reading, check out: Engineered carbon dioxide removal in a net-zero Canada
*Program details subject to change. 
Stay tuned for more program details which will be posted as they are confirmed. 
---
Speakers
Speakers are listed in alphabetical order by last name.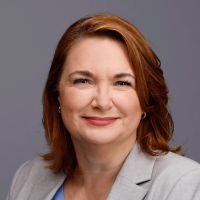 Bea Bruske
Bea Bruske was re-elected for a second term as President of the Canadian Labour Congress at the CLC's 30th Constitutional Convention, held in Montreal in May of 2023. She was first elected to the position at the 29th Constitutional Convention, which was held virtually in 2021. She is only the second woman to hold the position.
For more than three decades, Bea has served workers and their families as an activist, workers' advocate, negotiator, community organizer and labour leader. Her experience has served her well as President of CLC in the midst of the COVID-19 pandemic.
Before her election as President, Bea served as Vice-President of the UFCW Canada National Council, which sets the strategic direction for the national union and its more than 250,000 members across the country. She had previously served as Secretary-Treasurer for UFCW Local 832, where she was responsible for the largest private-sector union local in Manitoba.
Bea's passion for the rights of working people was ignited in 1987 when she and her UFCW Local 832 co-workers held the line for 125 days to achieve a fair contract at the Westfair grocery chain in Manitoba. Over the next seven years, Bea took on roles as a shop steward, health and safety committee member, and was elected by her fellow members as a vice-president of the Local's executive board. She is a graduate of the University of Manitoba's Labour Studies program. 
---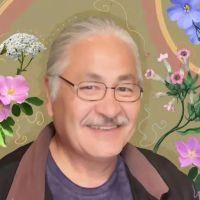 Casey Eagle Speaker
Casey Eagle Speaker, also known as Sorrel Horse, is a respected Blackfoot Elder from Kainai Nation / Blood Tribe. Casey was taken from his family at just four years of age and placed in a residential school until the age of 14. Casey is now the lead Elder for a number of organizations including AUArts, he is the Indigenous Resource Coordinator for Hull Services, and he is also the Chair of the Wisdom Council for Alberta Health Services. He provides traditional counseling, supports, guidance, and ceremony for students, staff, families, and individuals, he is passionate about equality for all people, and he believes artists are valuable story tellers.
---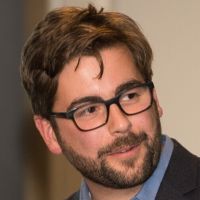 Danny Cullenward
Danny Cullenward is a climate economist and lawyer focused on the design and implementation of scientifically grounded climate policy. He is a Senior Fellow with the Kleinman Center for Energy Policy at the University of Pennsylvania, a Research Fellow with the Institute for Carbon Removal Law and Policy at American University, and the co-author of Making Climate Policy Work (with David G. Victor). He holds a JD and PhD from Stanford University. 
---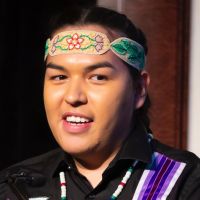 Mihskakwan James Harper
Mihskakwan James Harper joined the Pembina Institute board in 2023. He is a proud member of Sturgeon Lake Cree Nation in Treaty 8, Alberta and is currently the Business Development Manager at NRStor Inc., where he champions developing large-scale energy storage and clean microgrid projects in a way that empowers communities and contributes to meaningful climate action. He holds a bachelor's in mechanical engineering from the University of Manitoba and a Master of Science in Renewable Energy from KTH Royal Institute of Technology and Ecole Polytechnique, with entrepreneurial training from ESADE Business School. He is a part of the SevenGen council, an organization that develops and leads programs for Indigenous youth to lead in clean energy and climate action.  
---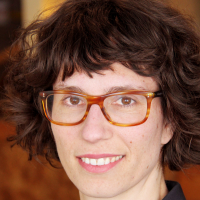 Sara Hastings-Simon
Dr. Hastings-Simon serves on the Pembina Institute's board of directors. She is a professor in the department of physics and astronomy and school of public policy at the University of Calgary where she directs the Masters of Science in Sustainable Energy Development. She is a macro energy system researcher and her work is focused on understanding how low-carbon energy transitions happen at the intersection of technology, business, and policy, and how policy responses can improve outcomes.
Sara is co-founder and co-host of Energy vs Climate, a webinar and podcast that explores the energy transition in Alberta, Canada, and beyond. She is also an expert member of the panel for Clean Growth with the Canadian Climate Choices Institute, and a member of the board of directors of Emissions Reduction Alberta and the Pembina Institute.
Her previous roles include Director of Clean Economy at the Pembina Institute, founder of Business Renewable Centre Canada, and practice manager for Clean Technologies at McKinsey & Company. Dr. Hastings-Simon holds a PhD in physics from the University of Geneva.
---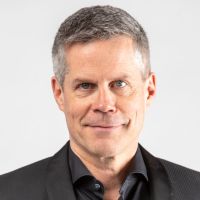 Dave Kelly (Host)
Dave Kelly is an award-winning host, writer, and interviewer who creates intelligent and deeply human moments for events and keynote conversations around the world. From his beginnings as a TV Host, Dave has spent decades leading conversations with business and political leaders across North America and beyond, from Stanford School of Business in California to Amman, Jordan and everywhere in between. Ellen Degeneres selected Dave as the moderator and interviewer for her multi-city tour across Canada, he hosted a conversation with President Barack Obama in Calgary and sat down for a conversation with Prime Minister Brian Mulroney in Montreal.

Dave's conference work now includes full emcee services, with consultation on program flow, in depth panel discussions, hosting of awards shows, and maintaining pace and flow of the event. He is now seen regularly at single and multi-day conferences across North America in various industries including annual gatherings of the Canadian Credit Union Association, Celero, Global Business Forum, Scale AI, Lowes, Bayer and Modivcare.

Dave is the co- founder of Kelly Brothers Productions, a video and entertainment company.
---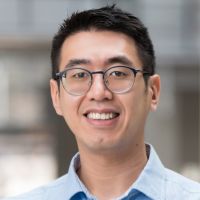 Andy Lam
Andy Lam is the senior manager of climate programs at MaRS Discovery District and leads Mission from MaRS, a series of initiatives that aims to tackle the climate crisis by accelerating the adoption of innovations. With Mission from MaRS, Andy is focused on several important topics including unlocking public sector procurement of cleantech, supporting the development of the Canadian carbon markets, and embedding climate innovation within the real estate sector. In 2022, Andy was recognized by Corporate Knights for its Top 30 Under 30 Sustainability Leaders. 
---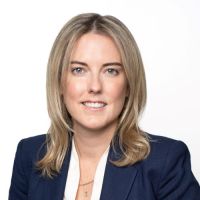 Jennifer Livingstone 
Jennifer Livingstone is the Vice President of Enterprise Climate Strategy at RBC, responsible for accelerating the execution of RBC's climate strategy and actions, coordinating across bank, leading on climate disclosure, and ensuring that the strategy is meeting evolving stakeholder expectations for this strategic priority. Jennifer brings over 15 years of experience in Climate, Finance, and ESG to RBC. In her prior role at a leading financial institution, she advised the CEO on key climate initiatives, including coordination across leading European and American banks. She holds a Master's in International Affairs from Columbia University, a Bachelor's of Commerce from Queens University, as well as a CMA designation.  
---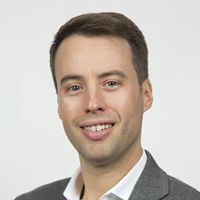 Sean McCoy
Sean McCoy is an expert at technical and environmental assessment of climate mitigation technologies. He is an Assistant Professor in Chemical and Petroleum Engineering at the University of Calgary. He was formerly a staff scientist at the US Department of Energy's Lawrence Livermore National Laboratory (2016-2018) and an energy analyst at the International Energy Agency (2011-2016). He leads the CanCO2Re initiative, a multidisciplinary research project that aims to assess the role for sustainable, equitable, cost-effective and rapidly deployable carbon dioxide removal (CDR) technologies in meeting Canada's net-zero targets. In his past roles, has developed tools for life cycle and techno-economic assessment of energy and emissions reduction technologies. He was awarded the US Secretary of Energy Achievement Honor Award for work as a member of the "Getting to Neutral Carbon Emissions" team, and supported development of government policy on CCS in multiple countries and regions, including the Province of Alberta. 
---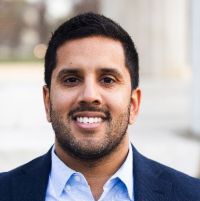 Na'im Merchant
Na'im Merchant is the Executive Director of Carbon Removal Canada. He is passionate about the potential for carbon removal to meet climate goals while driving positive economic and social change. He previously founded Carbon Curve, a consulting practice focused on scaling up carbon removal working with start-ups and non-profits in North America and Europe. He is a Policy Fellow with Elemental Excelerator and hosts the Carbon Curve podcast on scaling carbon removal. Na'im brings 10+ years of leadership experience in non-profits that expanded access to health innovations around the world. He holds an MSc from the London School of Economics and an MPA from the Harvard Kennedy School of Government. 
---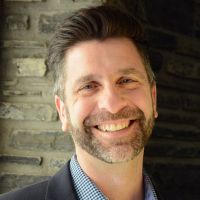 Chris Severson-Baker
Chris Severson-Baker is the executive director of the Pembina Institute. He worked with the Institute from 1996 to 2016, then spent three years at the Alberta Energy Regulator before returning in 2020, most recently serving as senior director of the industrial decarbonization group before becoming executive director in 2022. He is a leading expert on responsible energy development, with specific expertise in oil and gas, oilsands and electricity. Chris holds a B.Sc. in environmental and conservation science from the University of Alberta and a Master of Arts in environment and management from Royal Roads
---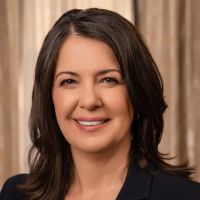 Premier Danielle Smith
https://www.alberta.ca/premier
---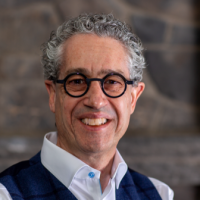 Peter Tertzakian
Peter Tertzakian is an economist, investment strategist, author, podcaster, and dynamic public speaker. Using entertaining stories, he has a unique ability to distil, clarify, and communicate complicated issues surrounding energy, economics, and the environment. His presentations inspire, guide, and spark discussion on some of the most important topics of today.
A respected industry leader, Tertzakian is frequently called on to share his knowledge of strategic business issues with investors, corporate leaders, policy makers, and educators. His Energyphile project, including his latest book, The Investor Visit, and Other Stories: Disruption, Denial, and Transition in the Energy Business, embodies his unique approach to analyzing today's challenges. Tertzakian's previous books — A Thousand Barrels a Second and The End of Energy Obesity — were both international bestsellers.
Tertzakian has more than 35 years of experience in the business of energy, spanning all systems, from oil and gas to renewables. His holistic knowledge of finance, physics, innovation, and economics forms a foundation for his unvarnished, balanced, and thoughtprovoking presentations on how audiences should think about sustainable energy solutions. A graduate of MIT's Sloan School of Management, Tertzakian is currently a Managing Director of ARC Financial Corp., and the Founder of ARC Energy Research Institute
---
Sponsors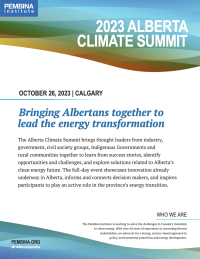 The Alberta Climate Summit has grown each year since it started in 2015, with sold-out crowds, international interest and an ever-increasing social media presence.
To explore sponsorship opportunities or opportunities to collaborate with the Pembina Institute, please contact Cheryl De Paoli, Director, Strategic Partnerships: cheryld@pembina.org or Sabrina Grobler, Associate Director, Strategic Partnerships: sabrinag@pembina.org 
Premier Presenter
Reception Sponsor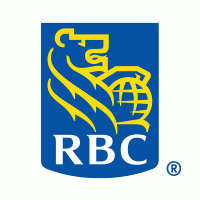 Net Zero Champions
Sustainability Supporter
Climate Crusader

Venue
The 2023 Alberta Climate Summit will take place at the Hudson Event Complex, located on the 6th floor of the Hudson's Bay heritage building in downtown Calgary, Alberta. The open concept venue boasts impressive design and spectacular views. Chosen for its convenient access to public transportation in the heart of downtown Calgary, bike parking is available at the entrance to the building.
Hudson Event Complex
200 8 Ave SW, 6th floor
Calgary, Alberta
T2P 1B5
Did you know?
The Alberta Climate Summit is one of three climate events in Calgary in late October!
The City of Calgary's Climate Symposium, October 23-27, continues the conversation about climate change, shares how it affects Calgarians, what we can do together, and why we need to talk about it.
The Canadian Renewable Energy Association hosts its annual summit, October 23-25, at BMO Center, and will focus on the strategic connections needed to participate and invest in Canada's electrical transformation
Contact
Do you have registration or event enquiries? Please contact :
Kazia Ekelund, CMP, She/Her
Event Manager, Spark Event Collective
abclimatesummit@pembina.org
2023 Alberta Climate Summit
587.880.2922 ext 709