Sep. 28, 2017
- Calgary, Alberta
conference
- Public event

This year is the 3rd annual Alberta Climate Summit — the event for innovative thinking and knowledge sharing on energy and climate in Alberta. This year's event will showcase the innovation and opportunities around clean energy that are already underway in Alberta. 
The event will bring together 500+ thought leaders from industry, government, environmental NGOs, and community stakeholders to learn from success stories, identify opportunities and challenges, and explore solutions related to Alberta's clean energy future.
This year, areas of focus will include energy efficiency, renewable energy, clean technology and innovation, methane control, climate finance, and Indigenous energy solutions. Read more about the sessions and focus areas here.


The Climate Summit showcases successes underway in Alberta, informs and connects decision makers, and inspires participants to play an active role in Alberta's transition to a clean energy future.
---
Morning
Welcome — David Runnalls, Pembina Institute
Presenting sponsor welcome — Capital Power
Ministerial address — the Honourable Shannon Phillips, Minister of Environment and Parks 
An Indigenous experience of the energy transition in Alberta — Desmond Bull, Chief and Council Member of Louis Bull Tribe
Finance and the global energy transition — Ethan Zindler, Bloomberg New Energy Finance, Head of United States Research
Energy changemakers — Youth pitch their ideas for a low-carbon future
Business in the energy transition — Matt Rogers, McKinsey & Company
Media in the energy transition: A discussion with journalists on the realities of reporting on science, climate and energy in Alberta
Gillian Steward, Toronto Star
Nia Williams, Thomson-Reuters
Deborah Jaremko, Oilsands Review
Afternoon 
Showcasing Alberta's clean economy: The local experience
1. Clean technology
Diana Cartwright, Natural Resources Canada
Graham Gilchrist, Biological Carbon Canada
Karen Haugen-Kozyra, Biological Carbon Canada
Mike Dixon, WaterNEXT
Don Sandford, imagineaXL
2. Energy efficiency
Monica Curtis, Energy Efficiency Alberta
Pam Goertzen, Summerhill
Chris Neme, Energy Futures Group
Tom Eckman, Northwest Power & Conservation Council
3. Renewable energy
Gary Hart, AltaLink
Colleen Giroux-Schmidt, Innergex
Gianna Manes, ENMAX
4. Just transition: Indigenous and labour perspectives
Andres Filella, Metis Nation of Alberta
Samantha Smith, Just Transition Centre
Heather Milton-Lightning, Indigenous Climate Action Network
5. Methane emissions abatement
Jackson Hegland, Methane Emission Leadership Alliance
Doug Ndegwa, Spartan Controls
Henri Tessier, Calscan
Conservative case for climate action
Mark Cameron, Canadians for Clean Prosperity
Jean-Sebastien Rioux, University of Calgary, School of Public Policy
Danielle Smith, former MLA, Calgary radio host, NewsTalk 770
Mind the gap: how we can talk with people who disagree with us — George Marshall, Founder of Climate Outreach
Closing remarks — Glen Murray, Pembina Institute 
Please note that the agenda is subject to change.
---
 You can see photos and learn more about last year's Climate Summit here. 
---
Sponsors
To explore sponsorship opportunities or opportunities to collaborate with the Pembina Institute, please contact Sabrina Grobler, Associate Director, Strategic Partnerships: sabrinag@pembina.org.
Presenting sponsor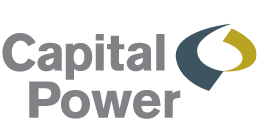 Platinum sponsor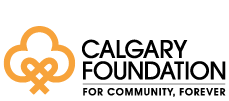 Gold sponsors

Silver sponsors
Bronze sponsors
Alberta Real Estate Foundation
ATCO
EDF EN Canada
Elemental Energy
Enbridge Inc.
Greengate Power
Innergex
Spark Event Management
Youth Leaders Champions

BluEarth Renewables
Capital Power
Edmonton Community Foundation
Supported by