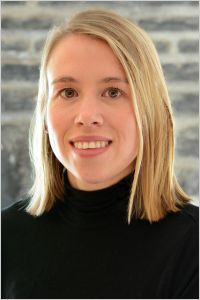 Madi Kennedy is an analyst at the Vancouver office of the Pembina Institute, Canada's leading clean energy think tank, supporting the green buildings program. In her role, Madi conducts research, engages with stakeholders, and advances policy supporting low-carbon buildings.
Prior to joining the institute, Madi worked for the B.C. Public Service, as a policy analyst for the B.C. Climate Action Secretariat, and an analyst for the B.C. Utilities Commission. In these roles, she provided research and analysis to support decision makers and contributed to the design of engagement processes.
Madi holds a master's degree in public policy and an undergraduate degree in political science, both from Simon Fraser University. Her graduate research focused on displacing diesel electricity in remote communities.
---
Contact Madi Kennedy
Send an email
Madi Kennedy's Recent Publications