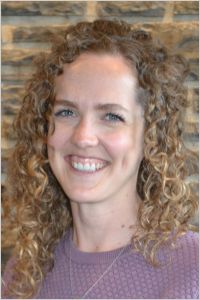 Laura Hughes was director of the Pembina Institute's equitable transition program, and is currently on leave.
She led the organization's files on women in the energy transition, the Alberta Narratives Project, and nature-based solutions, and worked with municipalities to support their transitions to renewable energy. 
Laura holds an undergraduate degree in geography from the University of British Columbia and a M.Sc. in environment and resource management from the Vrije Universiteit Amsterdam. Her master's thesis was on the environmental economics of climate change in low-lying islands of the South Pacific, with field research conducted in remote Papua New Guinea. Previously, Laura was the program lead for the Alberta Council for Environmental Education, working with youth leaders and providing teacher professional development to teach climate change and energy in K-12 classrooms. She has also worked in environmental conservation across Canada, Panama and Honduras.
On the weekends Laura can be found scrambling or ski touring up any of the Rocky Mountains and on weeknights she can be found at yoga.
---
Laura Hughes's Recent Publications