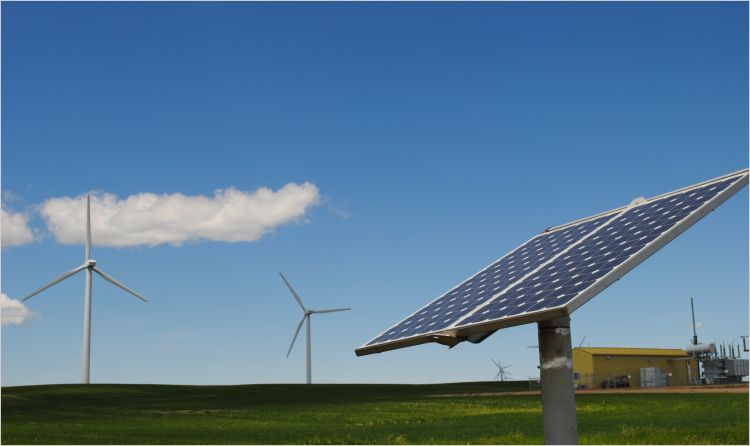 Budget 2023 sent a clear signal that Canada is ready to become a global leader in the low-carbon economy powered by clean electricity.
Our perspectives to your inbox.
Currently, 83 per cent of Canada's electricity is non-emitting. This is from the abundance of available non-emitting energies such as hydro, solar, wind, and nuclear. However, despite this advantage, we are falling behind when it comes to wind and solar. A recent report found that Canada only generated 7 per cent of its total electricity from wind and solar in 2022, compared to 15 per cent in the US and 12 per cent globally. We need to catch up. Canada must fully decarbonize remaining emitting electricity by 2035 while doubling the capacity for clean electricity by 2050 to support the decarbonization needs of the rest of the economy. This is exactly what Budget 2023 aims to achieve.
This year's budget announcement included $48.7 billion for three major electricity related measures that will seek to accelerate the supply and transmission of clean electricity across the country: a 15 per cent clean electricity investment tax credit (ITC), renewal of the Smart Grids Program, and targeted financing for transmission and clean energy projects via the Canada Infrastructure Bank. The budget also earmarked $11.1 billion for a 30 per cent ITC for investments in clean technology manufacturing.
These investments mark a big step towards achieving a cleaner grid that will increase affordability and energy security while also creating new jobs. But electricity in Canada is a provincial jurisdiction and, at the end of the day, it's the provinces and territories that are the main decision-makers for electricity. So, what exactly do all these federal investments and credits mean for the provinces and territories?
Provinces and territories use a wide range of energy sources to power their grids. Regions like Alberta and Saskatchewan currently rely significantly on natural gas while Ontario is expected to increase its use of gas-fired assets. In the northern regions, Yukon and the Northwest Territories (NWT) rely on a mix of hydro, natural gas, and diesel while Nunavut currently depends on diesel for all its electricity. Accordingly, diverse solutions are needed to address the unique challenges facing each province and territory.
Budget 2023 offers exactly that; it provides each region with opportunities to develop affordable clean energy solutions. For instance, solar energy is already cheaper than gas power in Alberta while wind is expected to become 40 per cent cheaper by 2030. Using incentives provided under the budget, wind and solar rich regions across the country can invest in these resources, which will support access to affordable energy. For the northern regions of the country, the budget committed to investing in hydro projects such as the Atlin Hydro Expansion Project and the Taltson Hydro Expansion Project. Other investments will connect NWT grid to the Southern grid, and Nunavut to Manitoba's grid.
For provincial governments, committing to achieving net-zero grids by 2035 will be key to taking full advantage of this budget. It will send a clear policy signal to industry and investors. Across all regions, improving regulatory and planning frameworks at a transmission level and at the distribution level is equally important for supporting clean energy development.
As the provinces and territories work toward addressing their own unique challenges, they will still need to work together to take advantage of the resources available in the different regions. For instance, solar and wind energy rich southern Alberta could provide energy to hydro rich British Columbia during peak hours and, in return, access the conserved hydro capacity when solar and wind energy output is low.
Budget 2023 outlines incentives that support advancing bilateral and multi-lateral agreements to build transmission interconnection capacity between regions. It sets the table for a nationwide effort to decarbonize grids by 2035 and achieve economy wide net-zero emissions by 2050. Now, it is up to the provinces and the territories to work with federal counterparts to implement affordable and reliable clean electricity systems.
---
Binnu is the director of the Pembina Institute's electricity program. She is based in Calgary.
---