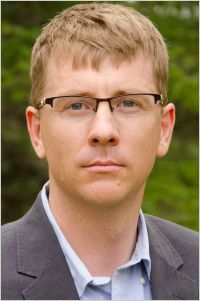 Duncan Kenyon is Alberta regional director of the Pembina Institute, Canada's leading clean energy think tank. He works extensively with government, industry, communities, not for profit organizations, and small businesses on the design, implementation and evaluation of sustainable energy solutions related to projects, policies and programs.
Prior to joining the Pembina Institute, Duncan advised clients on sustainability related opportunities for over 15 years. He received his Bachelor of Science from the University of Alberta and Master of Business Administration from the Schulich School of Business, York University.

Duncan Kenyon is available for speaking engagements.
---
Contact Duncan Kenyon
cell: 403-999-2036
Send an email
Duncan Kenyon's Recent Publications