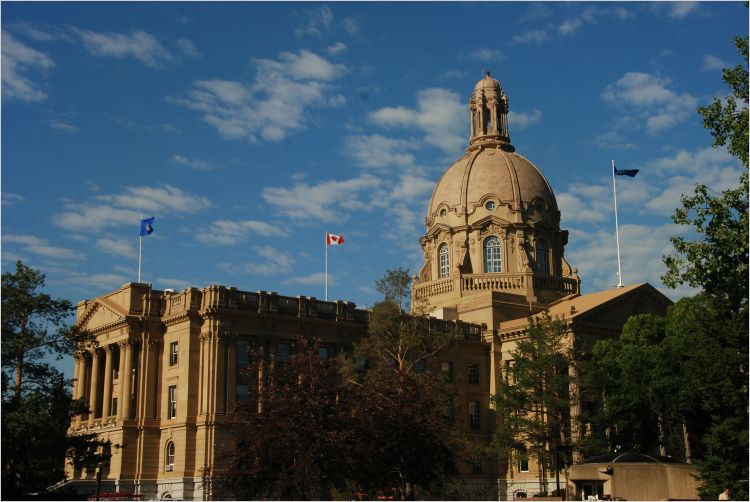 EDMONTON — Duncan Kenyon, Alberta Regional Director at the Pembina Institute, made the following statement in response to Bill 1:
"With the tabling of Bill 1 to repeal the Climate Leadership Act, the Alberta government is cutting existing jobs, stunting innovation, removing financial benefits for small- and medium-size businesses, families and communities, and is allowing greenhouse gas emissions to continue to increase. The government has yet to produce a plan that will make up for these losses and build on previous progress.
"With provincial carbon pricing, and other measures, Alberta was on track to reduce its emissions by 51 megatonnes per year in 2030. But with the latest data showing that emissions from oil and gas production are still expected to rise, it's clear the province needs to do more, not less.
"In the meantime, all Albertans are continuing to pay the price of climate change, including more unpredictable, volatile weather and poorer air quality. In addition, the province will waste taxpayers' money fighting a losing battle in the courts. This is a step backwards for Albertans." 
Quick facts
Contact
Michelle Bartleman (English / français) 
Communications Lead, Alberta (Edmonton)
587-588-5744
Kurt Archer
Communications Lead, Alberta (Calgary)
587-585-4522


Background
Report: Pricing Carbon Pollution in Alberta
Publication: Where the money goes: How revenue from carbon taxes drives change without hurting Albertans
FAQs: The Alberta Climate FAQ Series: Carbon Pricing


About the Pembina Institute
The Pembina Institute is a non-profit think-tank that advocates for strong, effective policies to support Canada's clean energy transition. We have offices in Vancouver, Calgary, Edmonton, Ottawa and Toronto.