Published in National Observer (June 27, 2023)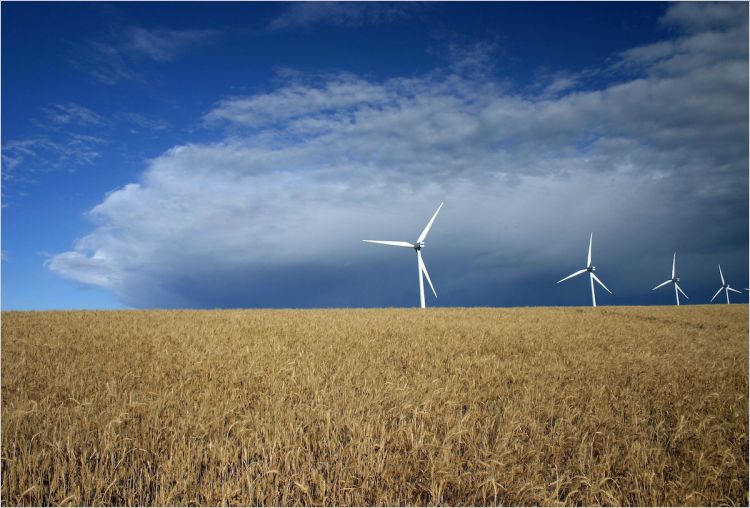 Last week, the Canada Energy Regulator (CER) released their landmark Canada's Energy Future 2023 report, which explores how Canada's energy systems will change and evolve over time, based on global trends. For the first time, the Energy Future report modelled pathways to Canada's climate goal of reaching net-zero emissions by 2050, and how that future might unfold in Canada. These scenarios show us a couple of possible pathways to net-zero, but they aren't predictions of exactly what will — or should — happen and on what precise timeline. So why should Canadians care?
It's becoming increasingly clear that the world — and Canada — is headed to net-zero. The questions that remain are about the pace of that transformation, and whether Canada is prepared to be prosperous in a net-zero economy or if we're going to miss out on the related job opportunities and economic benefits.
These scenarios are also a reality check for the future of the oil and gas sector in Canada. As global climate action accelerates and the world transitions away from fossil fuels, demand for oil and gas will decline permanently. The CER's global net-zero scenario shows Canadian oil production will peak in 2026 followed by a decline of 76 per cent by 2050. Gas production follows a similar trend with a 68 per cent decline by 2050. These results match other authoritative modelling, including from the International Energy Agency. 
Canada doesn't dictate global economic trends or the pace of the energy transition internationally. But with this work from the CER and others, we know the decline of oil and gas is coming. Now is the time to be proactive in designing policy and investment incentives to advance the new clean-energy economy and support Canadian workers and communities, rather than waiting to react to the changing energy marketplace and play catch-up in the coming decades. 
As the global economy changes and our trading partners begin to place a premium on lower-carbon energy sources, Canada's oil and gas sector needs to be carbon-competitive as well as cost-competitive. It is crucial to get emissions from Canada's highest-emitting sector down — especially extremely high-carbon oil from the oilsands — both for Canada to meet our international climate obligations, but also to help the sector stay competitive as global climate action accelerates.
What can the government do? Policies like the forthcoming oil and gas emissions cap and investment tax credit for carbon capture are needed to provide the right balance of regulation and incentives to kick-start emissions reductions in the sector. 
Beyond our need to prepare Canada's economy — and workers — for declining oil and gas demand, the CER's net-zero modelling clearly shows the significant opportunities for growing our clean economy.
Clean electricity is the backbone of Canada's net-zero future, with demand for electricity increasing as various sectors electrify, emphasizing the importance of achieving a net-zero grid by 2035—a goal that is feasible and will provide cost-savings for Canadians. The CER's modelling shows that a net-zero grid can indeed be achieved reliably by 2035 while meeting rising demand as Canadian households change the way they use energy. And it requires a rapid scale-up of wind and solar power, with jobs and investors needed to make those goals a reality. 
The CER model shows a ninefold increase in Canadian wind power by 2050 in its global net-zero scenario, with much of the build-out in Alberta and Saskatchewan. This type of growth comes with jobs potential and local economic development opportunities. Since 2019, almost $4.7 billion of investment has come to Alberta through corporate renewable energy purchases.
All of the CER's modelling points to a fundamental shift in the industries and technologies that underpin the domestic and global energy system. While we will see declines in oil and gas production, we'll also see new industries flourish — like critical minerals, batteries, electric vehicles, wind and solar power generation, clean technology and more. These new industries have an important role to play regionally; for instance, wind generation in Alberta increases fourfold by 2050 in the CER's global net-zero scenario.
However, we need to proactively design policies to secure a competitive place in global supply chains to position the country for economic prosperity and job growth. We need regulations to provide certainty to investors, industry and communities.  And we need incentives to entice new industries to set up shop in Canada and ensure these regulations don't hurt the pocketbooks of Canadians.
The federal government is taking Canada down this path of balance. They are developing rules like the oil and gas cap, clean electricity regulations and zero-emission vehicle (ZEV) mandates. These rules are balanced by incentives, such as the clean electricity investment tax credits and electric vehicle rebates, amongst others. And with the recent introduction of the Sustainable Jobs Act, they're signalling their intention of ensuring high-quality jobs for Canadians in a new energy future. We are starting to see the success of this approach — for instance, the recent announcement of the Volkswagen battery plant.
This path will both reduce emissions and grow the clean economy. The CER's net-zero scenarios provide a roadmap for governments, businesses and investors to further chart our transition to net-zero.
This is an edited version of an op-ed that was first published in the National Observer on June 27, 2023.
---
Chris Severson-Baker is the Pembina Institute's executive director.
---