Published in Edmonton Journal (March 24, 2017).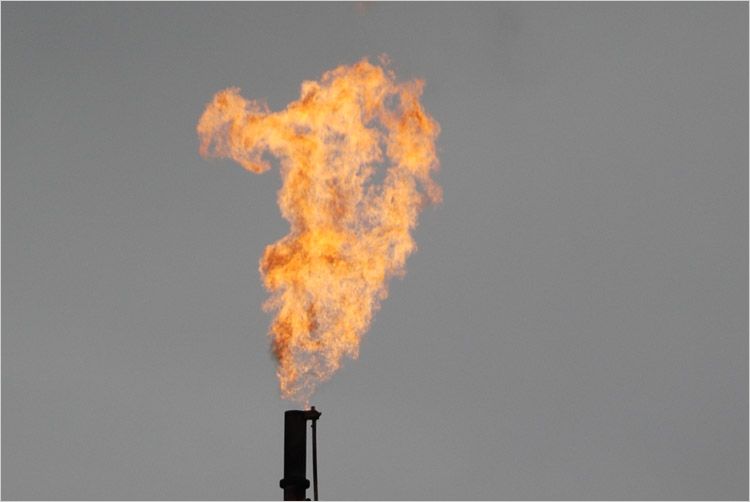 Despite last month's cordial visit between Prime Minister Justin Trudeau and President Donald Trump, there is still much uncertainty around the Canada-U.S. stance on energy and the environment. The two leaders' joint statement noted that our action on the two issues is "inextricably linked, and we commit to further improving our ties … ."
Yet it's clear that on cross-border energy and environmental matters, mutual interests in pipelines have gained new prominence while co-operative action on climate has become less certain — their joint statement mentioned 'clean energy' only once, and in reference to the Keystone pipeline. Some in industry are using the election of President Trump, and his pledge to roll back environmental protections, to suggest that Canada should lower the bar on its commitments, including Canada's goal to reduce oil and gas methane pollution. But Canada should stand firm even as pressure mounts to change course.
Methane is the primary ingredient in natural gas. In 2014, nearly $550 million of it (110 billion cubic feet) leaked from Canada's oil and gas operations. That's enough gas to serve all of the households in Montreal every year. In an age when industrial progress is measured by efficiency and cost, tossing away millions of dollars unnecessarily is wasteful and financially irresponsible.
Further, methane's role in climate change is better understood now than ever before. As a greenhouse gas, methane is over 80 times more potent as a heat-trapper than carbon dioxide on a 20-year timespan. The largest source of man-made methane emissions in Canada is the oil and gas sector.
Many low-cost detection and monitoring technologies are available to significantly control these emissions. Analysis shows Canadian oil and gas companies can cost-effectively achieve a 45-per-cent methane reduction, in large part by improving maintenance and leak inspection practices that boost operational efficiencies. Moreover, finding and fixing these leaks creates good-paying jobs that we can export to other oil- and gas-producing jurisdictions as they too move to reduce methane.
Simply put, controlling methane is one of the fastest and most affordable climate strategies at our disposal. It retains a valuable energy resource and keeps a dangerous pollutant out of the atmosphere.
The Canadian Association of Petroleum Producers, however, has started lobbying policymakers to weaken the methane rule. Emails obtained via access to information requests reveal industry's plan to "exaggerate the costs of compliance in order to delay implementation and reduce the scope of mandatory (regulated) requirements" including by requiring less frequent inspections of methane leaks. This is disappointing but predictable.
The good news is that we still can fulfill Canada's pledge, alongside the United States and Mexico, to demonstrate North America's commitment to reduce oil and gas methane emissions continent-wide by 45 per cent. While questions remain on what the U.S. will do federally, individual states are taking action. In the U.S., existing and proposed state-level policies cover 25 per cent more production than would be covered by Canada's proposed national methane rules. Some states, such as Colorado and California, have gone farther than others and are a model for effective methane regulations.
Canada watering down methane regulations to appease industry would be a mistake, especially when nearly two-thirds of Canadians want the federal government to proceed with climate regulations. In addition to Canadians' support for action, global momentum is building. Last year, 21 countries agreed to develop policies to reduce oil and gas methane emissions, referring to this strategy as the "the next big climate opportunity."
Investors representing $4.6 trillion called for industry and policy actions to lower investment risks. Ten of the world's largest oil and gas producers also announced their intention to minimize their emissions.
There are clear economic and environmental advantages to curbing methane emissions across Canada's oil and gas industry. Now is the time for Canada to catch up with what's happening in the United States and show the rest of the world that it will be a leader both on methane and climate action.
Fred Krupp is president of the Environmental Defense Fund (U.S.).
Ed Whittingham is executive director of the Pembina Institute (Canada).
---
Ed Whittingham was the Executive Director of the Pembina Institute until 2017.
---