Published in the Edmonton Journal (June 16, 2020)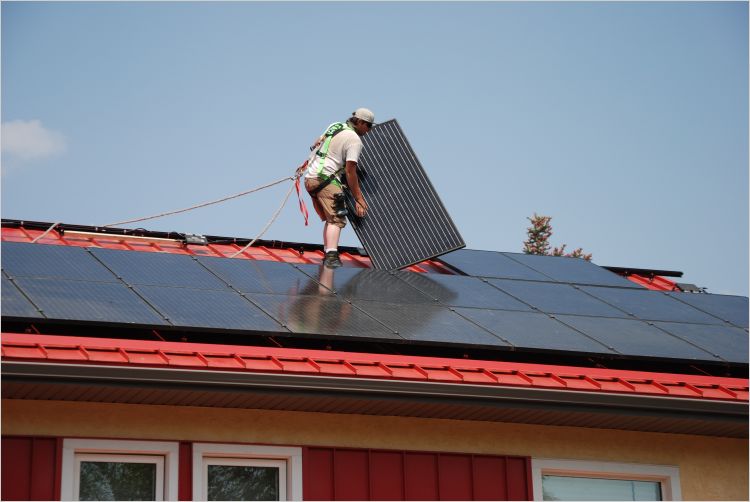 A year after reducing energy-efficiency investments by 70 per cent, the Government of Alberta announced on June 11 that Energy Efficiency Alberta (EEA) would be dissolved. As of Sept. 30, the three-year-old agency — which helped thousands of homeowners, municipalities and businesses save money and energy, while creating jobs and improving Alberta's international reputation — will no longer exist. Any residual programs limited to heavy industry will be transitioned to Emissions Reduction Alberta.
Already lost were highly successful small-business efficiency programs, a rooftop solar initiative, and oil- and gas-emissions reductions programs that saved companies and individuals millions of dollars through energy savings and emissions reductions. In just three years, a whopping $692 million was saved and 5.7 million tonnes of greenhouse gas emissions were avoided through EEA programs.
Homes or businesses in every single postal code area in the province have used EEA programs (of 214,000 participants, 210,000 were households). These programs created hundreds of jobs for solar installers, engineers and people who specialize in energy efficiency retrofits working for over 1,300 local companies.
Those jobs are more important now than ever. Like many other jurisdictions, Alberta is looking for ways to mitigate the economic damage caused by the COVID-19 pandemic. For many others, this means taking steps to ensure they emerge with a clear focus on a resilient recovery for the future, better positioned to prosper in the face of the global crisis of climate change.
For example, the cornerstone of the European economic stimulus plan is to invest up to 91 billion euros ($137 billion Cdn) to build energy retrofits. In New Zealand, the post-COVID recovery is tied to growing green jobs.
A focus like this is ideal for economic development and job creation that can withstand disruption. Retrofit programs and small scale solar are proven to create jobs, especially local jobs that don't require years of training. And a U.K. government study found that job creation from clean energy is 5.3 times greater than from coal and 6.7 times greater than from natural gas. In only three years, EEA generated $850 million of economic growth. For every dollar invested into energy efficiency, Albertans received $3 in return.
The introduction of omnibus Bill 22 (the Red Tape Reduction Implementation Act), which spells the demise of the EEA and numerous other changes, has already garnered international attention. This move reinforces the negative image that the Government of Alberta was attempting to change when the EEA was installed as a major pillar of Alberta's climate plan.
In these uncertain times, Alberta should invest more and not less in implementing technologies that are already proven and successful, such as small-scale solar, retrofits, innovative financing, on-site energy managers, and methane reductions — just a few examples of the highly successful programs established by EEA.
To attract needed investment, Alberta must show the world that it can be an environmental leader. Sustained programming could deliver as many as 1,700 jobs in residential energy efficiency by 2030, and up to 5,900 new jobs in Alberta across oil and gas, construction, equipment installation and so on, and $2.3 billion in GDP growth. It is difficult to imagine that we have the luxury to turn away from this opportunity instead of investing in its potential.
Emissions Reduction Alberta will be tasked with promoting energy efficiency in the industrial sector, but that leaves a critical gap for homeowners, communities, workers and businesses (small and large). Leaders and innovators from these groups need to step forward to ensure the province has a coherent plan to help Albertans reap the significant climate benefits, job creation, and competitive advantages energy efficiency provides.
Chris Severson-Baker is the Alberta director of the Pembina Institute.
---
Chris Severson-Baker is the Pembina Institute's executive director.
---