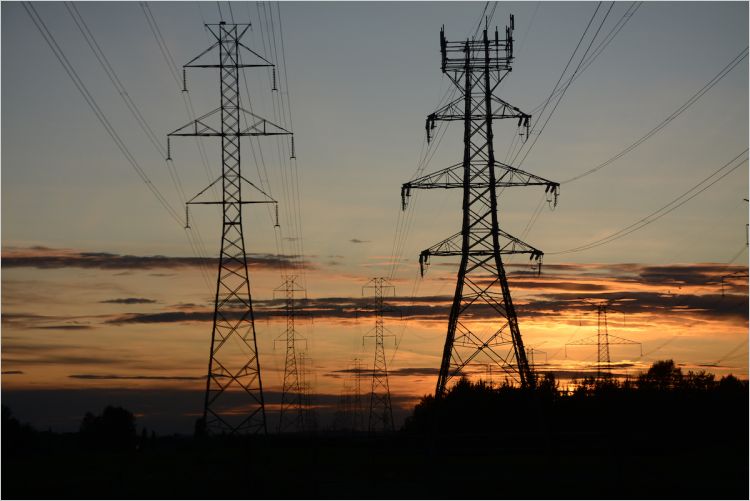 CALGARY — The Pembina Institute has released a new analysis on the rate of progress toward phasing out the use of coal-fired power generation and advancing clean energy among the Canadian utilities with significant coal generation assets. Progress from Coal to Clean: Comparing Canadian electric utilities' approaches to energy transition examines progress by six utilities in Alberta, Saskatchewan, New Brunswick and Nova Scotia.
Of note is that the utilities in Alberta and Saskatchewan have made considerably more progress toward the elimination of coal-fueled electricity than the utilities in the Maritime provinces. Utilities in Alberta are on track to phase out coal by 2023, and SaskPower's plans indicate a phase-out of all coal without greenhouse gas capture before 2030. While New Brunswick and Nova Scotia now have mandates to retire coal by 2030, their respective utilities have yet to finalize plans to meet these mandates.
We also commend Nova Scotia Power, SaskPower, TransAlta, and Capital Power on having net zero targets for 2050. But these timelines fall short of Canada's commitment to achieve net-zero emissions in the electricity sector by 2035.
While utilities in Alberta have made the most progress in Canada in accelerating the phase-out of coal, they are replacing some of that energy source with natural gas, which also generates greenhouse gas emissions. To avoid the climate and stranded asset risks, utilities must invest in clean energy technologies such as renewables, storage, energy efficiency, and carbon capture.
Provincial and federal government policies can provide incentives, regulatory mechanisms and infrastructure investments to support utilities in accelerating the transition from coal to clean energy. Utilities need to plan for, and invest in, clean energy technologies that will decarbonize the grid. Governments and utilities must also establish support systems for workers and communities for an equitable transition to sustainable energy.
Quotes
"Utilities in Alberta are on track to phasing out coal by 2023 — decades ahead of original forecasts. This shows how quickly a reliable and affordable transition off coal can happen when there are clear targets and good policy.
"Nova Scotia has committed to a 2030 coal phase-out and New Brunswick has now been mandated by the federal government to meet the same timeline. However, New Brunswick Power and Nova Scotia Power have yet to implement concrete plans to phase out coal by 2030. Recognizing that there are unique challenges in those provinces, there is nevertheless an imperative to wind down the use of coal and bring more clean energy online to mitigate the serious health impacts and carbon emissions from electricity generation."
– Binnu Jeyakumar, Director, Clean Energy, The Pembina Institute
Quick Facts
Utilities in Alberta will phase out coal-fired electricity entirely in 2023, with some utilities going coal-free this year—almost 40 years earlier than forecast in 2012 when the first Canadian coal phase-out regulation was legislated.
Ontario's ground-breaking coal phase-out in 2014 was the largest climate action of its time in North America.
Currently, 81 per cent of Canada's electricity is generated by non-emitting sources. Beyond Alberta, Saskatchewan, New Brunswick and Nova Scotia, the rest of the country relies on hydroelectricity, with Ontario also relying on nuclear.
On November 5, 2021, the Government of Nova Scotia committed to coal phase-out by 2030. Nova Scotia Power has filed a plan to address this commitment, which is currently under review by the Nova Scotia Utility and Review Board. 
On November 25, 2021, the federal government rejected New Brunswick's bid for an equivalency agreement that would have allowed New Brunswick Power to continue operating the Belledune Generating Station past the 2030 federal deadline.
-30-
Download a copy of Progress from Coal to Clean: Comparing Canadian electric utilities' approaches to energy transition
Background
Report: From Coal to Clean: Canada's progress toward phasing out coal power
Contact
Binnu Jeyakumar
Director, Clean Energy
587-436-3667