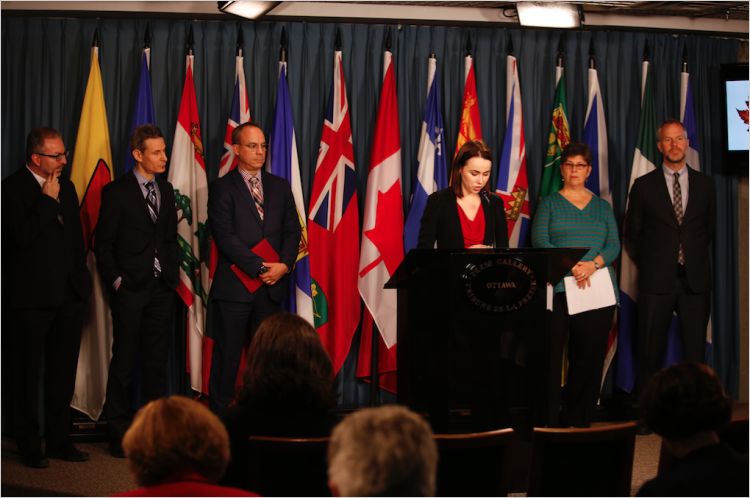 CALGARY— Ed Whittingham, executive director at the Pembina Institute, made the following statement in response to federal government's plan to reduce emissions from Canada's electricity sector:
"We applaud the federal government for its timely and necessary commitment to phase-out coal-fired power across Canada by 2030. We're pleased to see the government thinking holistically about Canada's electricity sector – including the need to reduce reliance on coal and gas-fired generation – while sending strong investment signals for new clean energy by requiring 90% clean energy by 2030. We are also pleased to see that the government will finance the transition to a cleaner and more modern electricity grid through the Canada Infrastructure Bank.
"Eliminating coal-fired power in Canada and around the world is one of the world's best opportunities to improve air quality and fight climate change. Coal combustion currently accounts for more than 40% of global carbon pollution. In order for the world to avoid dangerous climate change, governments around the world – especially developed countries like Canada – must set stringent standards to phase-out coal as soon as possible. With its commitment today, Canada is matching other leading jurisdictions, like the U.K., France and Denmark, who have committed to phase-outs before 2030.
"In order for Canada's recently announced long-term climate strategy to become a reality, Canada must ensure its grid becomes less polluting between today and mid-century. We encourage the government to require 100% clean electricity supply by 2050, with a regulated schedule to reduce emitting sources between now and then, and with measures to review and ratchet down emissions performance standards.
"A bold and ambitious climate agenda will always be in Canada's national interest. Over the next two decades, $7.8 trillion will be invested globally in renewable energy. Canada will capture a larger piece of that economic prize by continuing to enact new policies, like those announced today, that support low-carbon economic growth.  We congratulate the federal government on taking one step closer to this vision today, and look forward to working with federal and provincial governments on implementation."
-30-
Contact
Kelly O'Connor
Communications Lead
416-220-8804

Erin Flanagan
Director, Federal Policy
587-581-1701
Sara Hastings-Simon
Program Director, Clean Economy
403-470-0165
Background
Report: Out with the Coal, In with the New (November 2016)
Report: Canada and Coal at COP22 (November 2016)
Submission: Building a pan-Canadian climate plan (June 2016)
Report: Race to the front (September 2016)
Blog: Success of the Paris Agreement will be measured by policy progress here at home (December 2015)