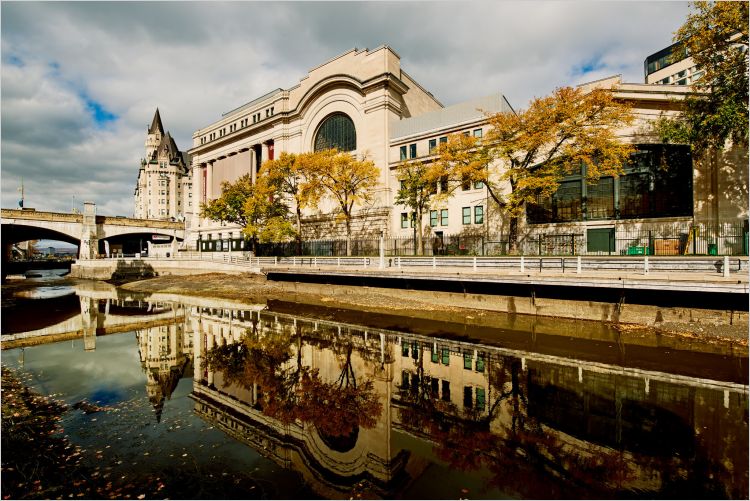 OTTAWA — Isabelle Turcotte, director of federal policy at the Pembina Institute, made the following statement in response to the speech from the throne and Prime Minister Justin Trudeau's address to the nation:
"We commend the government for clearly stating that it sees protecting the health of Canadians, building a resilient economy, and taking strong action on climate change as different pieces of the same puzzle. It's good news that the government recognizes the importance of positioning Canada's economy to be competitive in the decarbonizing global marketplace and is making climate action the 'cornerstone' of its plan to create jobs. The time is now to invest in a healthier, more resilient future that leaves no one behind.
"We applaud the government's plan to make the largest investment in Canadian history on training for workers, which will give Canadians the skills to thrive in burgeoning sectors and chart a path for workers in sectors facing declining demand. For example, we need to grow the workforce required to retrofit our existing homes and buildings to make them healthier, safer, and less polluting. Investing in the production of zero-emissions goods and services will create jobs and support self-sufficiency in Canadian communities by developing decentralized, clean supply chains.
"We look forward to the introduction of the government's plan to exceed Canada's 2030 climate target and the legislating of Canada's goal of net-zero emissions by 2050; this must include legislating our 2030 target and five-year carbon budgets. We'll be closely watching for the details on implementation, accountability, and the scale of effort, and we look forward to developing a common understanding around a robust definition of net-zero and pathways to a safe climate."
-30-
Contact
Michelle Bartleman (English / français)
Communications Lead, Pembina Institute
587-588-5744
Background
Blog: The throne speech we want? A pledge for a low-carbon, competitive economy
About the Pembina Institute
The Pembina Institute is a non-profit think-tank that works to advance a prosperous clean energy future for Canada through credible policy solutions that support communities, the economy, and a safe climate. We have offices in Vancouver, Calgary, Edmonton, Ottawa, and Toronto. Learn more: www.pembina.org