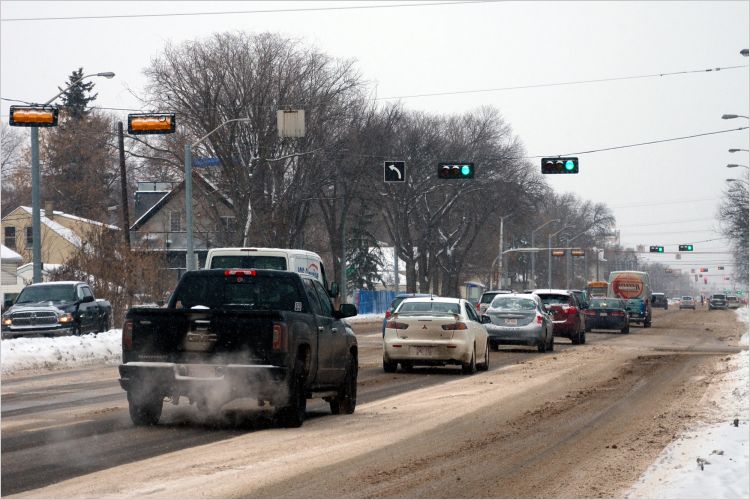 OTTAWA - As interest in Canada's Clean Fuel Standard (CFS) grows, a new explainer released today by the Pembina Institute, Canada's Clean Fuel Standard: Setting the record straight, answers questions about the regulation and the impact it will have on emissions and the economy.
By requiring Canadian fossil fuel suppliers to reduce the carbon content of fuel (including gasoline and diesel), the CFS will reduce Canada's greenhouse-gas emissions by 30 million tonnes a year. By setting clear market signals to invest in clean fuel facilities, production and distribution, the CFS will boost Canada's GDP by about $5.6 billion over the next decade, and create as many as 24,000 net new jobs.
This wide-ranging question-and-answer explainer tackles dozens of questions about the Clean Fuel Standard, including the inaccurate claim that the Clean Fuel Standard is a tax. In fact, it is a regulation. Announced nearly five years ago, it extends federal regulation of fossil fuel pollutants — which already includes sulphur, lead and benzene — to include carbon dioxide. This new regulation will be introduced gradually over eight years to give industry time to adjust to mandated carbon reductions, starting with liquid fuels in 2022, and gaseous and solid fuels anticipated to follow in 2023.
This explainer also documents the ways the Clean Fuel Standard will be flexible. Rather than dictating the methods by which fuel companies will achieve their targets, it will allow for a range of options including blending fossil fuels with biofuels, electrification of transport, investments in more efficient technology, and purchases of credits on the regulatory market.
The Clean Fuel Standard will be an economic positive. Multiple studies find it could drive billions of dollars of investment into additional production capacity for biofuels, hydrogen, electricity and other clean fuels. Investment at this scale will lay the groundwork for broader clean fuels deployment — and deeper GHG reductions — as Canada moves toward a net-zero economy.
The regulation is a core component of Canada's national climate plan, and will achieve the equivalent of taking approximately seven million cars off the road — if implemented on schedule and at the proposed level of stringency. It's time to get the facts straight about the Clean Fuel Standard.
Visit the Pembina Institute's website to download a copy of Canada's Clean Fuel Standard: Setting the record straight.
For more information, or an interview with one of our experts, please contact:
Sarah MacWhirter (English)
Communications director, Pembina Institute
416-389-7465
Background
Media release: Getting the clean fuel standard right is critical to economic, environmental success
Blog: Canada's clean fuel standard is exactly the kind of climate action we need
About the Pembina Institute
The Pembina Institute is a non-profit think-tank that advocates for strong, effective policies to support Canada's clean energy transition. We have offices in Vancouver, Calgary, Edmonton, Ottawa and Toronto. Learn more: www.pembina.org