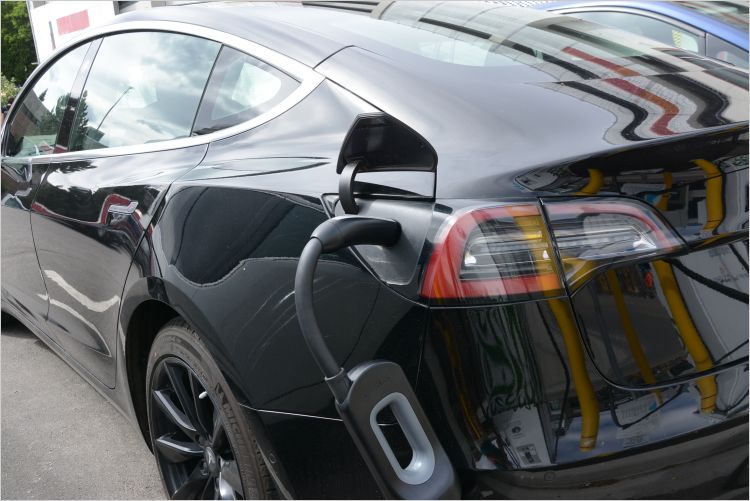 TORONTO — A new report from the Pembina Institute presents a thorough analysis of how investments in the electrification of Ontario's light-duty vehicle market, from manufacturing to maintenance to the development and installation of charging-infrastructure, would yield substantial job creation and economic benefits.
As Canada transitions to a decarbonized economy, and with the federal government's recently announced target that all new light-duty car and passenger-truck sales be zero-emission by 2035, Ontario must act swiftly to leverage the strength of its auto industry and pivot to much greater uptake of electric vehicles (EVs). Currently, Ontario's EV market share is low and charging infrastructure is insufficient – in Ontario, there is approximately one public charger per 25 EVs on the road.Globally there is about one charger per eight EVs on the road.
However, our analysis in Taking Charge: How Ontario can create jobs and benefits in the electric vehicle economy clearly demonstrates that Ontario is well positioned to transition this sector of the economy and capitalize on the considerable growth potential in EV development and production.
If Ontario achieves 100 per cent new EV sales by 2035, the potential direct, indirect and induced economic benefits associated with EV manufacturing are estimated at more than 24,200 jobs and over $3.4 billion in GDP by 2035. The additional direct, indirect and induced economic and job benefits associated with EV charging are estimated at 23,100 or more jobs and approximately $2.7 billion in GDP.
Through decisive and targeted action, Ontario can build on the strengths of its automotive industry, and be a competitive player in a sector that is rapidly trending towards electrification.
Quotes
"Ontario can boost sales and job growth in EVs across the province by capitalizing on the strength of its existing workforce in the auto industry while leveraging significant investments by auto makers in EV production and supply chain. The potential economic payoff justifies the upfront investments many times over. Moreover, the transition to zero-emission vehicles makes an enormous contribution to Canada's overall push for climate action."
— Cedric Smith, Senior Analyst, the Pembina Institute
Quick facts
Ontario's EV market share (provincially) is 1.75 per cent, which is below B.C and Quebec's EV market shares, 8.4 per cent and 6.8 per cent, respectively. Within Canada's automotive market, the average EV market share is 3.5 per cent.
In California, the EV market share is 8 per cent, in Iceland it's 52 per cent, and in Norway, EV market share is 75 per cent.
Ontario will soon benefit from over $4 billion in recent investments by Ford, Stellantis and General Motors, to increase EV production capacity in Oakville, Windsor, and Ingersoll. This will be beneficial as the province has seen a loss of over 45,000 jobs in its auto sector in the past two decades.
In Canada electric vehicle sales increased by more than 900 per cent between 2014 and 2020. In 2019, over 50 per cent of Canadians were strongly considering going electric in the purchase of their next car, motivated by concerns about air pollution, the climate crisis, and fuel costs.This increased to nearly two-thirds by late 2020.  In Ontario, EV sales increased from under 250 vehicles in 2011 to more than 10,000 in 2020.
-30-
Download a copy of Taking Charge: How Ontario can create jobs and benefits in the electric vehicle economy.
Contact
Victoria Foote
Senior Manager, Strategic Communications, Pembina Institute
647-290-9384
Background
Report: Power Play: Canada's role in the electric vehicle transition
Report: A guide to electrifying urban delivery fleets in Canadian cities