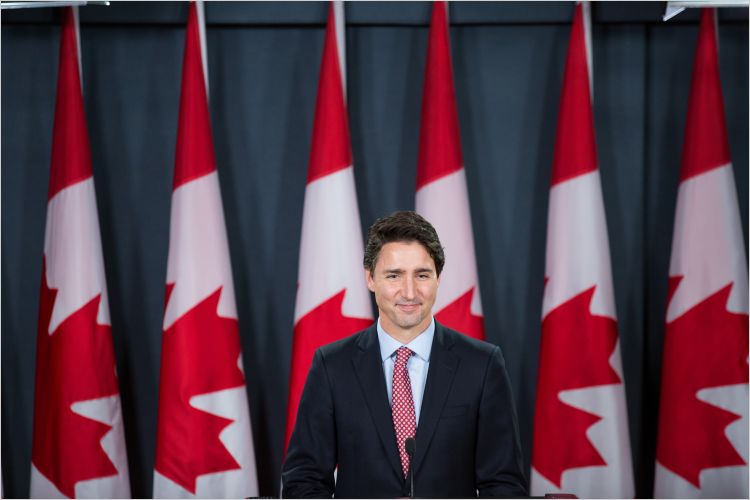 OTTAWA — Isabelle Turcotte, federal policy director at the Pembina Institute, made the following statement in response to the announcement of the federal carbon price plan:
"This is an exciting day for Canada. Today's announcement means the country will have a nation-wide price on carbon starting January 1 — a price that will see real results in reducing carbon pollution, while supporting the economy and growing the job market.
"A well-designed price on carbon, like we're seeing in the announcement today, brings investment certainty to the Canadian economy in a way that is fair and balanced. It holds polluters to account, while distributing revenue back to Canadians, their communities, and protecting lower income households. Pricing pollution incentivizes Canadian companies to innovate and build on our already thriving clean tech sector to ensure Canada remains competitive as the global economy changes.
"Canadians want cleaner air, more livable communities and shorter commute times to be able to spend more time together as a family. Today's announcement means all provinces and territories are taking a significant step together towards this future.
"Canada needs climate action and solutions. Pricing carbon pollution supports the move towards these solutions like renewable energy, electric vehicles and more energy efficient and comfortable homes and buildings, by encouraging innovation and investment in the firms that provide these goods and services.
"Today's announcement marks an important milestone in the implementation of Canada's climate action plan, a collection of 50 measures that will cut carbon pollution in all sectors of the economy. British Columbia, Quebec and Alberta along with 70 other jurisdictions around the world have already successfully implemented carbon pricing – this is charted territory with a successful track record. We know that decisive action like that announced today is necessary — this is even clearer after the United Nations IPCC report released earlier this month urged strong action in the near term.
"Pollution isn't free. Pricing pollution will make our air cleaner, creating healthier communities while ensuring equity for all Canadians."
-30-
Contact