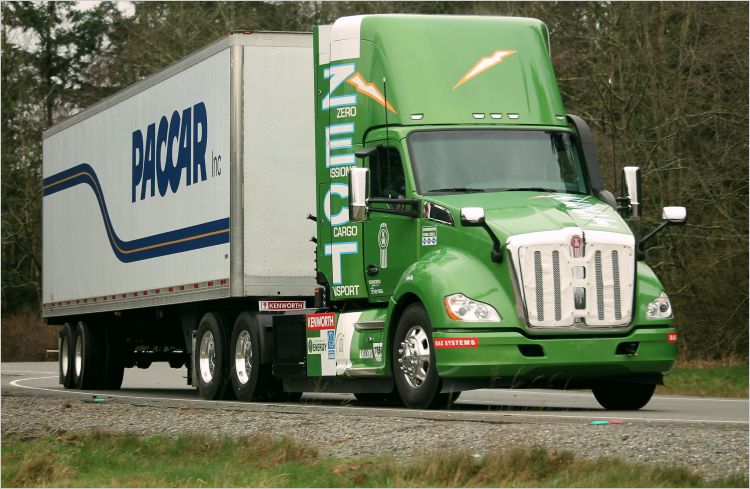 VANCOUVER / MUSQUEAM, SQUAMISH & TSLEIL-WAUTUTH TERRITORIES — Hydrogen can play a key role in Canada's clean energy future if the hydrogen being produced and used is zero- or low-carbon. The Pembina Institute's new primer, Hydrogen on the Path to Net-Zero Emissions: Costs and climate benefits, will help inform the public conversation as hydrogen is increasingly touted as a potential replacement for fossil fuels.
Not all hydrogen is created equal: The climate benefit of hydrogen is dependent on whether it is made with renewable energy (green), natural gas with carbon capture and storage technology (blue), or with fossil fuels without any attempt to capture emissions (grey, brown, or black). Most hydrogen being produced globally today is grey.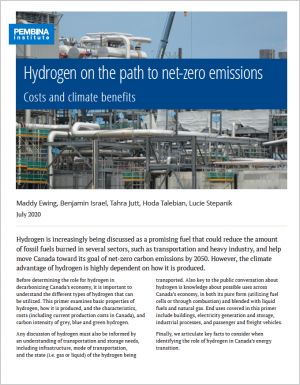 Whether in pure form or blended with other fuels, hydrogen has various applications in buildings, electricity, industry, and transportation. However, zero- or low-carbon hydrogen's greatest value may lie in its potential to reduce carbon pollution from hard-to-decarbonize sectors and end uses, such as heavy-duty freight transportation and high-heat industrial processes.
Realizing hydrogen's full potential will require robust national and provincial strategies that will identify the sectors that will most benefit, fund research on new and cost-effective technologies, account for regional contexts, and introduce policies to encourage production and use.
Quick facts
The three main types of hydrogen are commonly referred to as grey, blue, and green hydrogen:
Grey hydrogen is made by extracting hydrogen from natural gas using thermal processes such as steam methane reforming. It offers little to no climate benefit.
Blue hydrogen is made by extracting hydrogen from natural gas and using carbon capture technology to store the remaining carbon. It has a low to moderate carbon intensity.
Green hydrogen is made by extracting hydrogen from water using electrolysis powered by renewable energy. With the lowest carbon intensity, it offers the greatest climate benefit.

Quotes
"Hydrogen created from renewable energy or from natural gas with carbon capture and storage can play an important role in decarbonizing Canada's energy systems, especially in hard-to-decarbonize sectors. Further research and development will help Canada identify to what extent blue and green hydrogen should be developed as contributing pathways to net-zero emissions as we build a more sustainable economy for all Canadians."
— Simon Dyer, deputy executive director, Pembina Institute
"When it comes to climate benefits, not all hydrogen is created equal. Before making long-lasting decisions about the role of hydrogen to decarbonize our economy, it's critical to understand that the carbon intensity of hydrogen depends on how it's produced. And right now only a small fraction of the hydrogen being produced today is low- or zero-carbon."
— Tahra Jutt, clean economy director (B.C.), Pembina Institute
-30-
Download the primer: pembina.org/pub/hydrogen-primer
Join the conversation on Twitter: @Pembina
Contact
Stephen Hui
Senior communications lead, Pembina Institute
778-987-7654
stephenh@pembina.org
Tw: @StephenHui
About the Pembina Institute
The Pembina Institute is a non-profit think-tank that works to advance a prosperous clean energy future for Canada through credible policy solutions that support communities, the economy, and a safe climate. We have offices in Vancouver, Calgary, Edmonton, Ottawa, and Toronto. Learn more: www.pembina.org