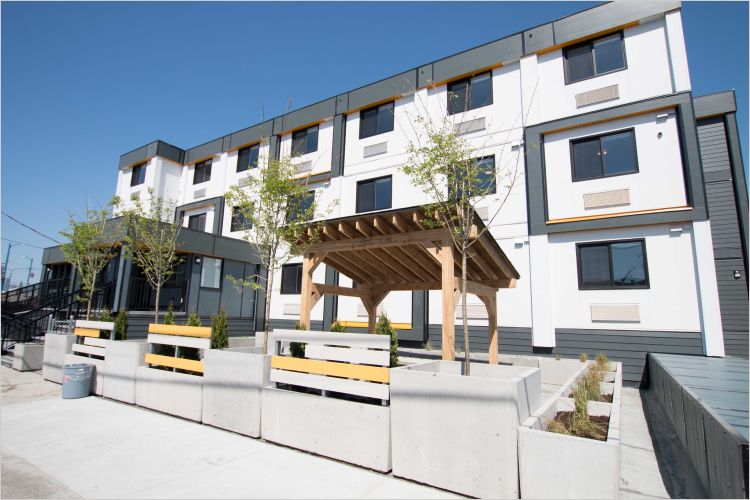 Vancouver, BC — Tom-Pierre Frappé-Sénéclauze, Program Director, Buildings and Urban Solutions at the Pembina Institute, made the following statement in response to Extreme Heat and Human Mortality: A Review of Heat-Related Deaths in B.C. in Summer 2021 - Report to the Chief Coroner of British Columbia
"The Pembina Institute is encouraged by the recommendations put forward by the B.C. Coroners Service to better protect the province's most vulnerable citizens in the event of another extreme heat wave, comparable to the one last year, which caused the deaths of hundreds of people.
"Better coordinated warning systems, access to public places that are air conditioned, and providing air conditioners and fans, are helpful, as is the report's recommendation to prioritize rebates on the installation of energy efficient cooling measures in low-income housing.
"However, these actions are short-term answers, and the rebates don't come close to addressing the scale of housing improvements required to protect B.C.'s most vulnerable populations.
"Instead, we need to future-proof B.C.'s housing stock. This can only be done through deep, energy efficient retrofits that protect residents from extreme temperatures and climate events, provide healthy air quality, and reduce the cost of heating and cooling, while lowering carbon emissions.
"For B.C. to meet its climate commitments, and also be adequately prepared for extreme weather events in the near future, significantly more emphasis needs to be directed toward policies and funding for retrofitting B.C.'s existing housing, with rebates covering the full cost of retrofitting low-income housing."
-30-
Quick Facts
About 20 per cent of Canadian households experience 'energy poverty' due to the high cost of heating, cooling and lighting for their homes.
B.C. has committed to reducing carbon emissions in the buildings sector by 59 per cent to 64 per cent by 2030. To achieve this, more than 70,000 homes and 10 million metres squared of commercial buildings will need to be retrofitted by replacing their gas heating equipment with electric heat pumps. Electric heat pumps can also provide active cooling, which can help protect residents from extreme heat events.
The Pembina Institute estimates that the B.C. residential sector requires $1.6 billion annually in retrofit incentives for B.C. to meet its CleanBC net-zero commitments. Of this, $800 million could come from the federal government, $400 million from utilities and $400 million from the province. This means roughly a tenfold increase in provincial incentives and a doubling of utility incentives.
Contact
Karen Garth
Senior Communications Lead, Buildings and Urban Solutions
403-890-5778
Background
Report: Climate resilience and deep retrofits
Report: Canada's Renovation Wave