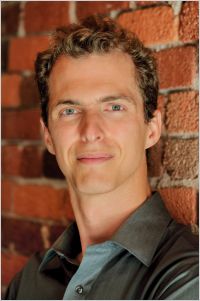 Tom-Pierre Frappé-Sénéclauze is the director of the Pembina Institute's buildings program. Until 2022 he served as director for buildings and urban solutions at the Institute. Through fact-finding, convening, and coalition building, he facilitates the development and implementation of policies to reduce carbon pollution and energy waste from homes and buildings. Tom-Pierre has provided consulting services to local, provincial and federal governments agencies on topics ranging from energy labelling, PACE financing, to building codes and market transformation. He sits on resource planning and demand-side management advisory bodies for BC Hydro and FortisBC.
Tom-Pierre's prior professional experience includes six years of field research on alpine glaciers in the Yukon, leading camps for youth empowerment through the arts every summer, over 10,000 lines of computational physics code, and strategic facilitation for more than 20 organizations.
Tom-Pierre holds a physics degree from L'Université Laval and a master's in geophysics from the University of British Columbia, and is a LEED accredited professional.
---
Tom-Pierre Frappé-Sénéclauze's Recent Publications