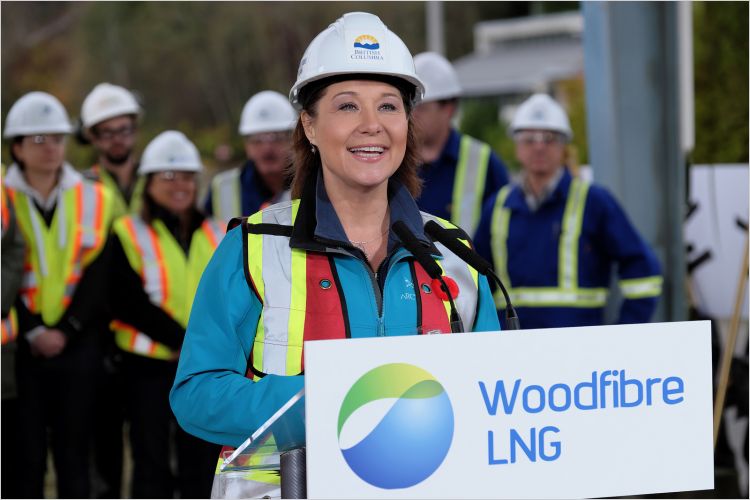 VANCOUVER / COAST SALISH TERRITORY — Josha MacNab, B.C. director at the Pembina Institute, made the following statement in response to today's release by B.C. Liberal Leader Christy Clark of her party's 2017 election platform:
"With its 2017 election platform, the B.C. Liberal Party has gambled on an economic strategy that fails to build toward a prosperous future powered by clean growth. As other provinces and countries position themselves for success in the clean economy, the platform released today puts B.C. at risk of being left behind.
"Under the Liberals' watch, B.C. has seen backsliding on the commitment to building a clean economy. Despite a strong start in 2008, Liberal government inaction means B.C. has missed the opportunity to meet its legislated 2020 target for carbon pollution. The Climate Leadership Plan put forward in 2016 sees carbon pollution continuing to rise and includes few commitments to ensuring clean economic growth for B.C.
"The platform released today continues that trend by doubling down on an LNG industry that would be responsible for 20 million tonnes of B.C.'s carbon pollution in 2050. B.C.'s legislated 2050 target for carbon pollution is 13 million tonnes. Clearly, LNG is not a climate solution.
"Building a B.C. that remains competitive as the world transitions to a clean economy, while standing up for affordability, is essential for securing prosperity for all British Columbians. B.C.'s next government has a responsibility to get our carbon pollution under control and to defend the health and safety of our families and communities. We did not see that commitment in today's platform."
-30-
Join the conversation on Twitter: #BCClimateVote @Pembina
Contact
Stephen Hui
Communications Lead, Pembina Institute
778-987-7654
stephenh@pembina.org
Tw: @StephenHui
Background
Infographic: The many benefits of energy efficient homes and buildings
Op-ed: Clean innovation goes West Coast
Report: Modelling the Impact of the Climate Leadership Plan & Federal Carbon Price on B.C.'s Emissions
About the Pembina Institute
The Pembina Institute is a non-profit think-tank that advocates for strong, effective policies to support Canada's clean energy transition. We have offices in Vancouver, Calgary, Edmonton, and Toronto. Learn more: www.pembina.org