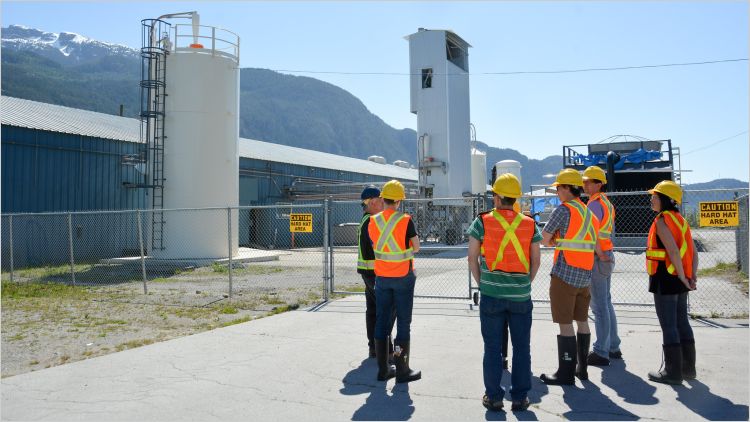 VANCOUVER / MUSQUEAM, SQUAMISH & TSLEIL-WAUTUTH TERRITORIES — Karen Tam Wu, B.C. director at the Pembina Institute, made the following statement in response to today's B.C. NDP announcement committing to net-zero carbon emissions by 2050:
"We're pleased to see this important commitment by the B.C. NDP. Canada has set a target of achieving net-zero emissions by 2050. By following suit, B.C. would further its position as a leader in the low-carbon economy. British Columbians want to know that our economy will remain competitive and this is another step in the right direction.
"Because we are still grappling with the impacts the COVID-19 pandemic is having on the health and wellbeing of British Columbians and B.C.'s economy, we need to be proactive about building resilience. One of the big threats to B.C.'s economic prospects is stalling — or worse, going backwards — where important gains have been made on climate action and clean growth. B.C.'s leadership on this front is one of our crowning achievements. Committing to a net-zero target would further align B.C. with businesses and governments around the world that are preparing to prosper in a decarbonized global economy.
"Signalling a long-term goal to eliminate carbon pollution from B.C.'s economy within the next 30 years means all policies, programs, and investments in projects must be compatible with a net-zero future. Moving forward, comprehensive annual reporting is needed for British Columbians to assess our success at bringing carbon pollution down. Importantly, annual reporting is essential for tracking the impact high-emitting projects have on B.C.'s carbon pollution levels as they come online.
"We simply can't afford to keep missing targets for reducing carbon pollution. All parties must put forward a robust plan to achieve B.C.'s climate 2030 target to have any hope of flattening the carbon-pollution curve by 2050 and positioning British Columbia for a stable future in the face of global disruptions."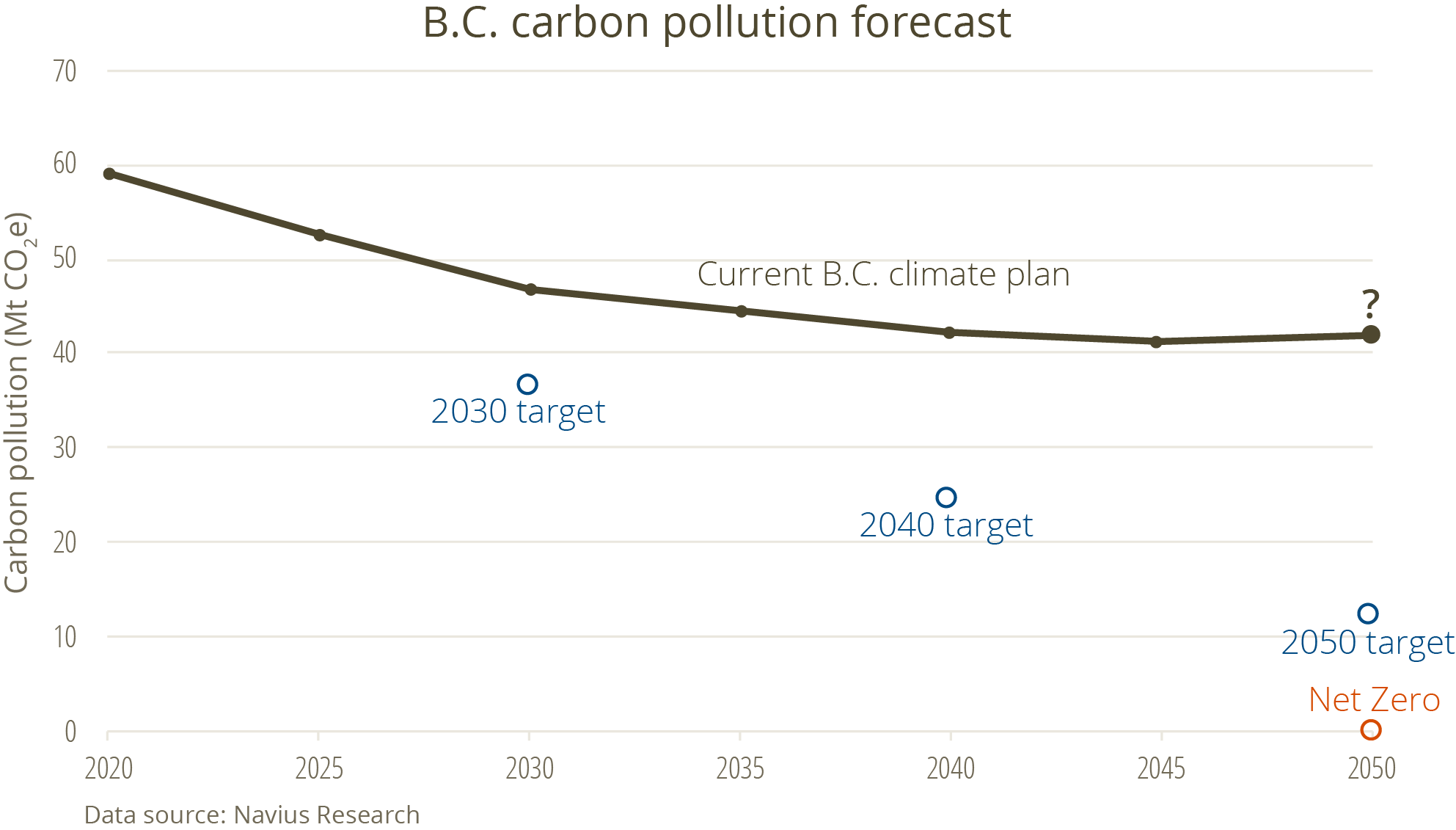 Quick facts
B.C.'s total carbon pollution in 2018: 67.9 million tonnes (Mt)
Share of B.C.'s carbon pollution from transportation: 36.6%
Share of B.C.'s carbon pollution from industry: 35.1%
Share of B.C.'s carbon pollution from natural gas: 17.6%
Share of B.C.'s carbon pollution from buildings: 12.2%
B.C.'s legislated target for carbon pollution in 2030: 36.5 Mt
-30-
Join the conversation on Twitter: #ResilientBC @Pembina
Contact
Stephen Hui
Senior Communications Lead, Pembina Institute
778-987-7654
stephenh@pembina.org
Tw: @StephenHui
Background
Action plan: A resilient economy and safe climate: Our vision for B.C.
Candidates forum: B.C.'s Climate, Economy, and the 2020 Election
About the Pembina Institute
The Pembina Institute is a non-profit think-tank that advocates for strong, effective policies to support Canada's clean energy transition. We have offices in Vancouver, Calgary, Edmonton, Toronto, and Ottawa. Learn more: www.pembina.org