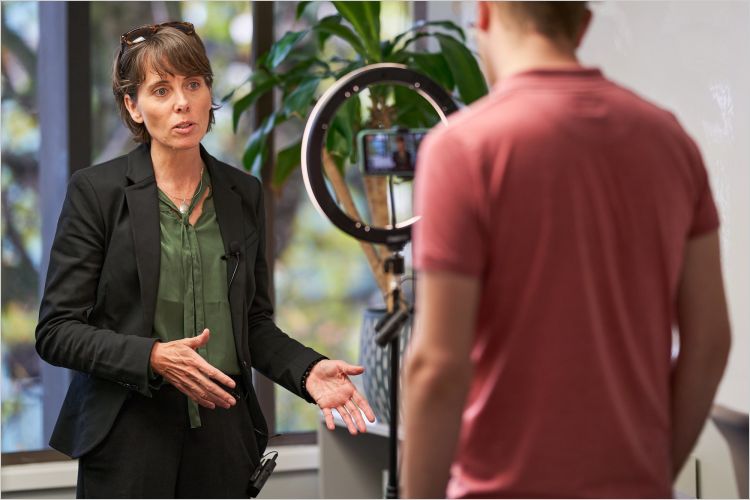 VANCOUVER / MUSQUEAM, SQUAMISH & TSLEIL-WAUTUTH TERRITORIES — Karen Tam Wu, B.C. director at the Pembina Institute, made the following statement in response to the release of the B.C. Green Party election platform:
"The pandemic has made it clear that our health, economy, and environment are intricately linked. We're pleased to see the B.C. Green Party recognizes the economic opportunity in building a low-carbon economy. We applaud the party's promise to build on the CleanBC climate plan, get B.C. on track to meet our 2030 climate target, and become carbon neutral by 2045. 
"The Greens are proposing to fast-track the transition to zero-emission vehicles in B.C. by requiring all new passenger vehicles sales to be emissions-free by 2035. Making zero-emission vehicles more affordable for lower-income families and increasing electric-vehicle charging infrastructure across the province will also improve access. The Greens are also pledging to accelerate retrofits of homes and buildings to create jobs and reduce carbon pollution.
"We commend the Greens for setting out clear milestones on the path to achieving our climate targets, including a checkpoint in 2025, and their commitment to establish targets to ensure each sector does its fair share in reducing carbon pollution. We also commend the Greens' commitment to reinstate annual increases in the carbon tax, to build on the province's decade of success incentivizing clean choices through pricing carbon pollution.
"It's positive that the Greens are committing to bring in a 'just transition' program for workers in the oil and gas sector. We need more details on the policies that would be in place to support emissions-intensive industries, such as mining and cement, in reducing their carbon footprint and adapting to the clean-energy transition."
Quick facts
B.C.'s total carbon pollution in 2018: 67.9 million tonnes (Mt)
Share of B.C.'s carbon pollution from transportation: 36.6%
Share of B.C.'s carbon pollution from industry: 35.1%
Share of B.C.'s carbon pollution from upstream natural gas operations (production and distribution): 17.6%
Share of B.C.'s carbon pollution from buildings: 12.2%
B.C.'s legislated target for carbon pollution in 2030: 36.5 Mt
-30-
Join the conversation on Twitter: #BCClimateVote @Pembina
Contact
Stephen Hui
Senior Communications Lead, Pembina Institute
778-987-7654
stephenh@pembina.org
Tw: @StephenHui
Background
Action plan: A resilient economy and safe climate: Our vision for B.C.
Candidates debate (recorded): B.C.'s Climate, Economy, and the 2020 Election
Media release: B.C. Liberal platform promises climate leadership, but silent on targets
Media release: B.C. NDP platform promises continued climate action
About the Pembina Institute
The Pembina Institute is a non-profit think-tank that works to advance a prosperous clean energy future for Canada through credible policy solutions that support communities, the economy, and a safe climate. We have offices in Vancouver, Calgary, Edmonton, Toronto, and Ottawa. Learn more: www.pembina.org