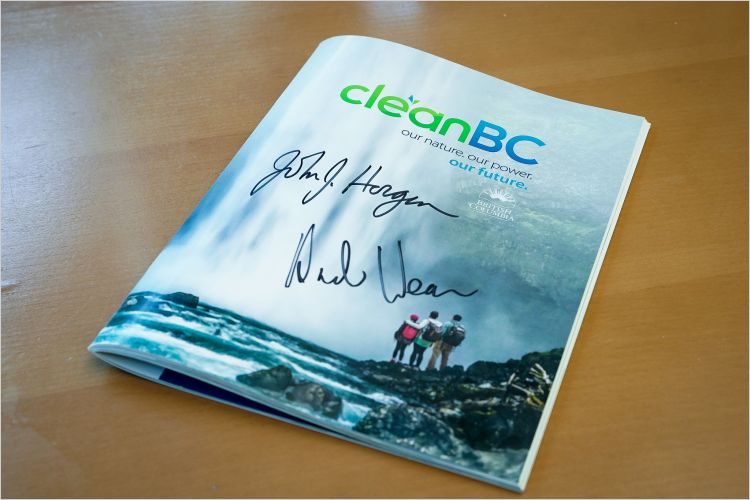 VANCOUVER / MUSQUEAM, SQUAMISH & TSLEIL-WAUTUTH TERRITORIES — Karen Tam Wu, B.C. director at the Pembina Institute, made the following statement today in response to B.C.'s 2020 Climate Change Accountability Report:
"This year's climate accountability report provides a sobering look at B.C.'s efforts to tackle the climate emergency and constitutes a much-needed wake-up call. The report offers a frank assessment: our climate plan has a gaping hole that we must fill. B.C.'s carbon pollution went up in 2018, the CleanBC plan could leave us 28 to 44 per cent short of our 2030 climate target, and emissions may not start to trend downward for a couple more years.
"The report is inconsistent in its provision of details, which makes it difficult to assess whether or not climate programs should be continued, enhanced, redesigned, or replaced to effectively and efficiently make progress to targets. For a fulsome picture of climate progress, we expect future accountability reports to provide more clarity. We need to see the emissions reductions achieved to date by specific programs; annual budget allocations for programs and the corresponding (anticipated) emissions reductions; how the government has acted on the advice of the Climate Solutions Council; and what course corrections will be made to meet our climate targets. Once interim and sector-specific targets are established, the report should evaluate progress against these goals as well.
"The COVID-19 pandemic delayed the delivery of a comprehensive suite of actions to meet our 2030 climate target. The outlook in this year's accountability report ratchets up the urgency for a full plan for 2030 that builds on the solid foundation of CleanBC. The promised roadmap must include plans to increase B.C.'s carbon tax in alignment with the federal government beyond 2022; accelerate the many successful CleanBC programs (e.g. move up the deadline for 100 per cent new zero-emissions vehicle sales); enhance high-impact programs (e.g. low-carbon fuel and renewable gas requirements); improve program design to maximize emissions reductions (e.g. heat pump incentives); and tackle harder-to-transition sectors (e.g. heavy-duty vehicles and heavy industry). We also need a strategy to increase the supply of renewable electricity and clean fuels, and decrease the use of fossil fuels, in line with B.C.'s climate targets.
"We welcome the setting of an interim emissions target for 2025. British Columbians need to have confidence that their government is taking essential, efficient, and effective action to address the climate emergency. In light of the B.C. government committing to achieve net-zero emissions by 2050, we must see more clear, consistent, and transparent reporting on climate action, and a full plan to close the gap to 2030."

-30-
Contact
Stephen Hui
Senior Communications Lead, Pembina Institute
778-987-7654
stephenh@pembina.org
Tw: @StephenHui
Background
Action plan: A resilient economy and safe climate: Our vision for B.C.
Op-ed: How to create a climate of accountability
Letter: Embedding transparency and accountability in B.C. climate action
Letter: A climate accountability framework for B.C.
About the Pembina Institute
The Pembina Institute is a non-profit think-tank that works to advance a prosperous clean energy future for Canada through credible policy solutions that support communities, the economy, and a safe climate. We have offices in Vancouver, Calgary, Edmonton, Toronto, and Ottawa. Learn more: www.pembina.org