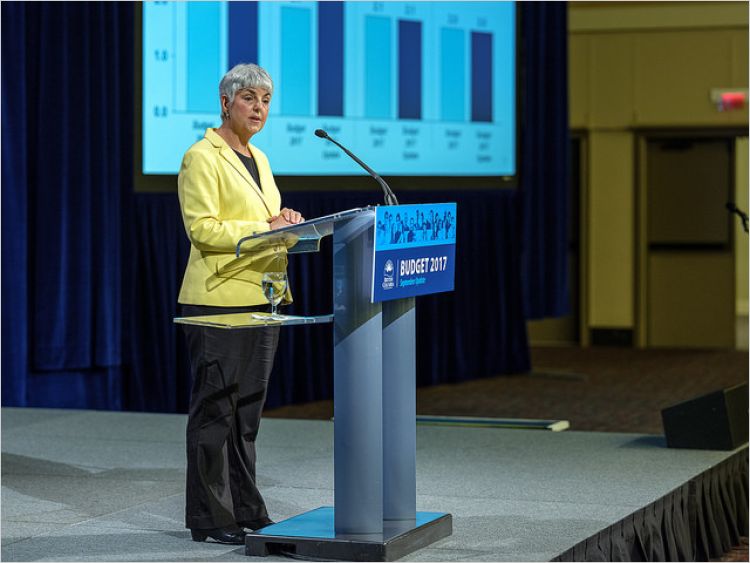 VANCOUVER / COAST SALISH TERRITORY — Maximilian Kniewasser, director of the B.C. climate policy program at the Pembina Institute, made the following statement in response to the B.C. government's budget update:
"We support the provincial government in strengthening the carbon tax (as of April 1, 2018) to reduce carbon pollution and help get B.C. back on track towards its climate targets. B.C.'s carbon tax has been an economic and environmental success, and it makes sense to build on this policy.
"Well designed policy will protect vulnerable Canadians from potentially adverse impacts, and address competitiveness concerns in B.C.'s industry by maintaining a strong economy. Using revenue to increase the climate action tax credit will ensure that low and middle income families will also benefit from the transition to a clean energy economy.   
"The global clean tech market is already worth over $1 trillion (CAD) and growing quickly. Carbon pricing is one of the tools clean tech entrepreneurs cite as key to supporting clean innovation. By increasing the carbon tax, B.C. is providing longer term certainty and setting the foundation to build on its existing clean tech industry to become a global powerhouse in this rapidly growing sector.
"Today, seven of the 10 largest global economies have a price on carbon. By 2018, carbon pricing will be integrated into all provincial and territorial economies. With today's announcement, B.C. is setting itself up to be a good provincial partner, industry competitive and ready to capture the benefits of the global transition to clean growth."
-30-
Contact
Kelly O'Connor
Communications Lead
416-220-8804
Background
Backgrounder: Putting a Price on Carbon Pollution Across Canada
Action plan: Vision for Clean Growth in B.C.
Backgrounder: Liquefied Natural Gas, Carbon Pollution, and British Columbia in 2017
Interactive map: British Columbia Green Buildings Map, 2017 edition
Blog: 9 ways B.C.'s NDP-Green alliance promises to support clean growth
About the Pembina Institute
The Pembina Institute is a non-profit think-tank that advocates for strong, effective policies to support Canada's clean energy transition. We have offices in Vancouver, Calgary, Edmonton, and Toronto. Learn more: www.pembina.org