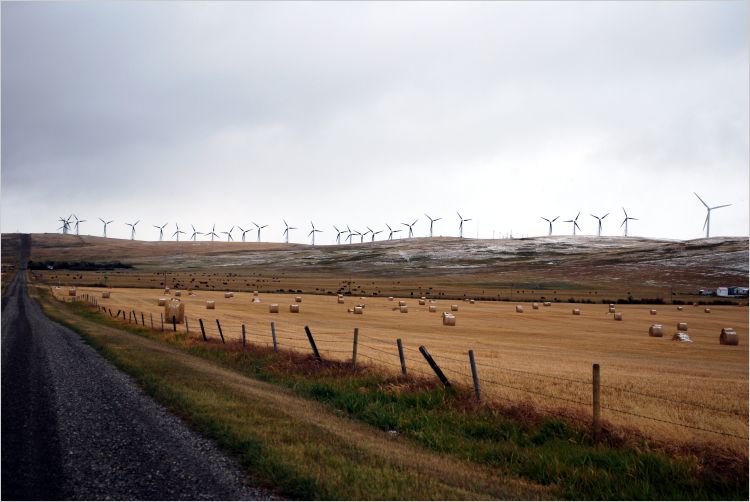 CALGARY — Binnu Jeyakumar, Program Director, Electricity, at the Pembina Institute, and Dave Lovekin, Senior Analyst, Indigenous Energy, made the following statement in response to the Alberta Government's announcement on the second and third rounds of renewables procurement:
"This is the new Alberta advantage: with some of the country's best wind and solar resources right here in Alberta, combined with these competitive procurement programs, Alberta is a great attractor for local and global investment in renewable energy."
"Alberta's three rounds of procurement now add up to 1300 megawatts (MW) in renewable energy—that almost doubles Alberta's installed renewable capacity. This will take us a quarter of the way to meeting the Climate Leadership Plan's target of 5000 MW of new renewable capacity."
"These announcements build on the successful auction results from last year—bringing in renewables at the impressively low rate of 3.7 cents per kilowatt hour (kWh). The electricity sector is currently undergoing a seismic shift with renewables now competing with non-renewable sources, one of the lowest cost options for generation. We expect to see greater investment in Alberta's electricity sector, and delivering low cost power and local economic benefits, if we continue to leverage this Alberta advantage."
- Binnu Jeyakumar
"We applaud the requirement of Indigenous equity sharing for 300 MW of specific procurement in Round Two. It is vital to guarantee Indigenous participation in the Alberta's clean energy transition. A long-term, government-backed agreement allows Indigenous-led renewable projects to access financing needed to build projects. Sound government policy that supports Indigenous businesses entering into the renewable energy sector in Alberta is long overdue."
Quick Facts
The highly competitive first round attracted private investment from Alberta and around the world, with successful bidders to provide 600 megawatts of renewable electricity to the grid by the end of 2019.
Alberta's second and third rounds of procurement under the Renewable Energy Program would add 300 MW of renewables with indigenous participation and 400 MW of renewables similar to the first round.
Support for the Renewable Electricity Program is made possible by the Climate Leadership Plan and is not funded by consumer electricity charges.
In total, the Renewable Electricity Program will support the development of 5,000 megawatts of renewable electricity capacity to reach a target of 30 per cent renewable energy in Alberta by 2030.
-30-
Contact
Sarah Hoyles

Communications Lead, Pembina Institute

587-588-5744
Binnu Jeyakumar
Program Director, Electricity, Pembina Institute

587-436-3667
Dave Lovekin
Senior Analyst, Indigenous Energy, Pembina Institute

250-634-0846
Background
Blog: Three reasons to celebrate Alberta's first procurement of renewables
Blog: Unlocking clean energy opportunities for Indigenous communities