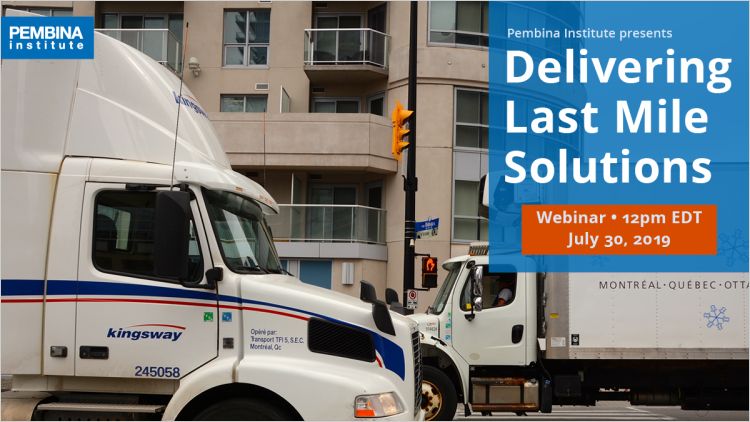 Webinar: Delivering Last Mile Solutions Hosted by the Pembina Institute
---
Jul. 30, 2019

12:00pm - 1:00pm

EST
webinar
- Public event
---
Update: Watch the video recording below.
As e-commerce activity and the demand for same-day and home deliveries grow, more freight vehicles are expected to hit the road. This will contribute to not only increasing carbon pollution, but also greater traffic congestion, noise on our streets, and competition for the curbside. In order to keep up with soaring demand for goods movement while mitigating the negative impacts of freight activity in dense urban areas, some businesses are rethinking their delivery operations, turning to solutions such as microhubs and cargo bikes.

Join us for an exciting webinar where we'll explore these topics and share findings from the Pembina Institute's latest report, Delivering Last Mile Solutions.

Speaker: Janelle Lee, analyst, Pembina Institute
Moderator: Carolyn Kim, director, transportation and urban solutions, Pembina Institute
---
---
More information
Report: Delivering Last Mile Solutions: A feasibility analysis of microhubs and cyclelogistics in the GTHA
Webinar slides: Last Mile Solutions