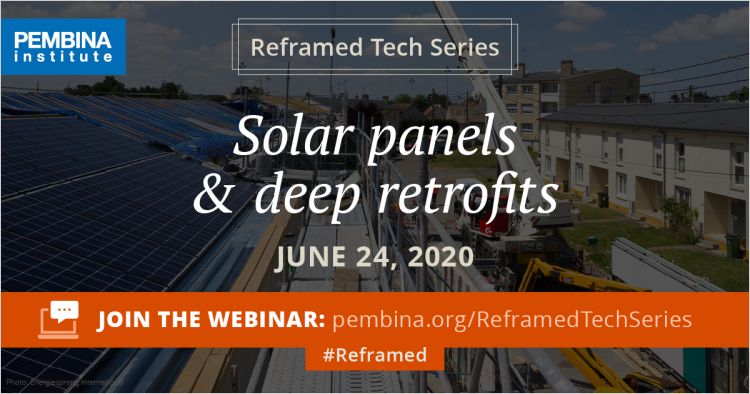 Solar panels & deep retrofits A Reframed Tech Series webinar
---
Jun. 24, 2020

10:30am - 12:00pm

PDT
webinar
- Public event
---
This webinar has ended. Please scroll down to view the recording and slides.
The Pembina Institute presents the Reframed Tech Series — webinars on evolving deep retrofit solutions.
Making our homes future-ready calls for rapid scale-up, and integrating leading-edge technologies to lower energy use and emissions is key. Integrating solar photovoltaic systems into building retrofits can provide long-term cost savings and help unlock future cash flow, which can be redirected to deepen the energy and emission reductions targeted by the retrofit. (Download a primer on solar panels and deep retrofits.)
Watch our fourth webinar to hear from leaders in integrating solar panels into deep retrofit solutions. Learn about solar costing and projects underway, and about the opportunities and challenges of bundling photovoltaic systems with retrofit packages.
Speakers
Ed Knaggs, vice president, HES PV
Ben Mills, founding principal, Impact Engineering
Ken Creighton, solar business development manager, Penfolds Roofing & Solar
Moderator: Betsy Agar, senior analyst, Pembina Institute
---
Webinar recording
Slide deck
---
More webinars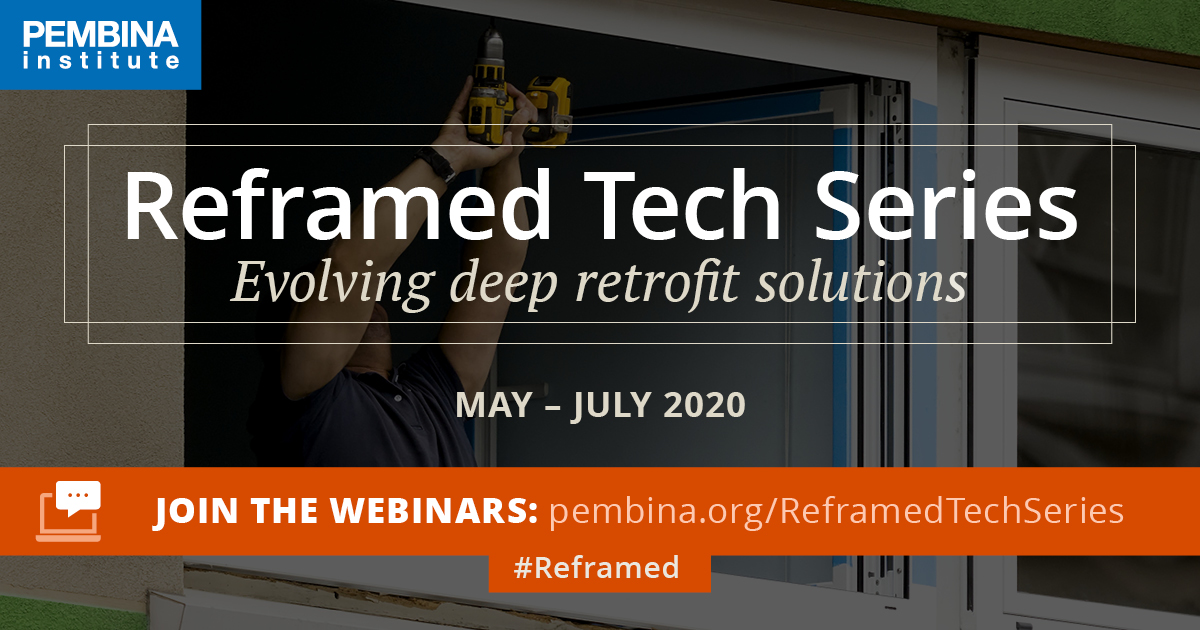 The Pembina Institute is leading an initiative to scale up deep retrofits for healthy, safe, and low-carbon housing. This is an opportunity for companies to showcase innovation and get in on the ground floor of a market transformation. Learn more.