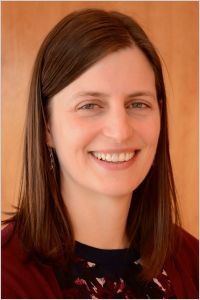 Nina is the director of the fossil fuel program of the Pembina Institute, Canada's leading energy think tank. She focuses on finding opportunities to reduce the environmental impacts of fossil fuel development while maintaining industry competitiveness. Nina collaborates extensively with industry, government, communities and other non profits.
Nina's previous experience working for a large oilsands company included project management and project engineering roles, strategic planning and regulatory approval work.  She has a deep understanding of oilsands operations after spending five years working in Fort McMurray and three years in the company's Calgary office. She also spent one year working with a large international development agency in Sub-Saharan Africa, connecting rural farmers to output markets.
Nina has a bachelor of engineering with a minor in management from McGill University, and is a registered professional engineer in Alberta.
Nina is an avid cross-country skier who is attempting to foster a similar love in her husband and two young children. In the summer she can be found pottering in her garden, camping with the family or mountain biking. She is based in Edmonton. 
---
Nina Lothian's Recent Publications