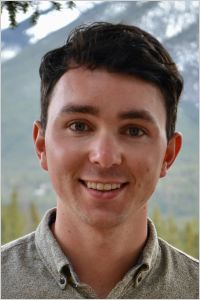 Nick Schumacher is an analyst in the Pembina Institute's electricity program. Nick has an undergraduate degree in biological sciences and a Master of Public Policy degree, both from the University of Calgary. Nick's graduate capstone project analyzed policy options to incentivize increased deployment of renewable energy in Alberta.
He has worked with the Government of Canada at Industry Canada and Natural Resources Canada on the development of Indigenous natural resource policy, training and capacity building initiatives, as well as COVID-19 relief measures. He previously led a graduate student research team in a national research competition focused on the responsible development of Canadian natural resources. His research team investigated the potential for deep decarbonization of liquified natural gas facilities through carbon capture, sequestration, and storage. Nick also previously worked as an associate editor at YYCPolicy, the University of Calgary's student-run think tank.
Nick is based in Calgary and can be found running with his dog, playing video games, or at the Saddledome cheering on the Flames.
---
Contact Nick Schumacher
cell: 403-357-8321 • email: nicks@pembina.org • tweet: @NickSchumacher_
Nick Schumacher's Recent Publications