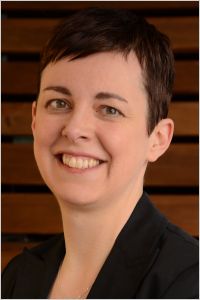 Nichole Dusyk is senior analyst working on federal environmental law reform. Her research with the Pembina Institute, Canada's leading energy think tank, will create policy recommendations to ensure that federal energy decision-making is open, inclusive, and evidence-based. This includes investigating approaches to public engagement and models for the management and analysis of energy data.
Nichole's previous research has examined how citizen engagement has influenced both the design of energy technologies and the formation of individual and collective identities. Focused primarily within British Columbia, this work has looked at municipal energy planning, large-scale hydroelectricity (Site C), wind energy, and bitumen pipelines. Nichole is passionate about ensuring that our discussion of energy systems includes the people and the places that are implicated in infrastructure development.
Nichole has a bachelor's degree in electrical engineering from the University of Alberta, a master's degree in science and technology studies from Rensselaer Polytechnic Institute, and a doctoral degree in resource management and environmental studies from the University of British Columbia. 
---
Contact Nichole Dusyk
work: 1-613-986-3211
Send an email
Nichole Dusyk's Recent Publications